Brain Teasers User Profile
BrainTeasers Mozgalice
short ranking list

| | | |
| --- | --- | --- |
| 180. | Elizabeth Waweru | 11 |
| 181. | jarod boudreau | 11 |
| 182. | BrainTeasers Mozgalice | 10 |
| 183. | ankish parikh | 10 |
| 184. | Lee Gross | 10 |
last 3 solved tasks
| | |
| --- | --- |
| Make the palindrome of the following letters: D, D, D, D, E, E, I, I, I, I, N, N, O, O, R, R, T, T, V | |
| Background picture associated with the solution. | |
| MUSIC: Which is the musician band from the picture? | |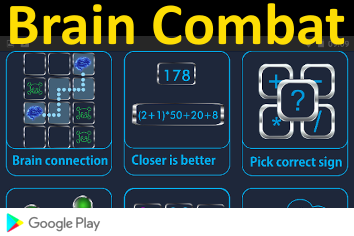 Edmund Cartwright
Born 24 Apr 1743; died 30 Oct 1823 at age 80.In 1784, Cartwright visited a factory owned by Richard Arkwright. Inspired by what he saw, he began working on a machine that would improve the speed and quality of weaving. With the help of a blacksmith and a carpenter, Cartwright produced his power loom, which he patented (1785). The invention revolutionised weaving, changing it from a manual process into a mechanical one. By 1787, he opened a weaving mill in Doncaster. Two years later, he powered his looms with steam engines produced by James Watt and Matthew Boulton. He also invented a machine for combing wool. In 1793 his business failed but parliament recognized his achievements in 1809 with an award of £10,000.
Three hymns
A pastor explained to his congregation that the church was in need of some extra money, so he asked them to consider being more than generous. He offered that whoever gave the most would be able to pick three hymns.
After the offering plates were passed about the church, the pastor glanced down and noticed that someone had graciously offered a $1,000 bill. He was so excited that he immediately shared his joy with his congregation and said he'd like to personally thank the person who placed the money in the plate.
A very quiet, elderly, saintly lady in the back of the church shyly raised her hand. The pastor asked her to come to the front, so she slowly she made her way towards him.
The pastor told her how wonderful it was that she gave so much, and in thanks he asked her to pick out three hymns.
Her eyes brightened as she looked over the congregation. She pointed to the three most handsome men in the church and said, "I'll take him and him and him."