Brain Teasers User Profile
Diane Elcano
short ranking list

| | | |
| --- | --- | --- |
| 70. | macho chesh | 102 |
| 71. | richard dindin | 102 |
| 72. | Diane Elcano | 99 |
| 73. | Vladimir Srbinoski | 99 |
| 74. | Peter Hine | 97 |
last 3 solved tasks
| | |
| --- | --- |
| If 3+4=19 and 5+6=41 then 1+3=? | |
| If 7ab0c - a877b = 5ca24 find number abc. Multiple solutions may exist. | |
| If ba718 + a1b0c = 540a4 find number abc. Multiple solutions may exist. | |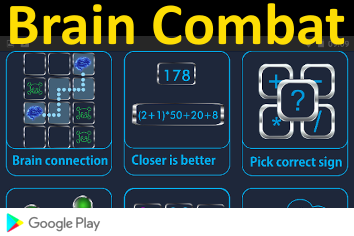 French nuclear submarine
In 1967, the French Navy launchedLe Redoutable, its first ballistic missile nuclear-powered submarine, in the presence of General de Gaulle at the Cherbourg naval shipyard. It entered service 1 Dec 1971 with 16 MSBS M-1 missiles aboard. Measuring 128.70 meters long and 10.60 meters wide, Le Redoutable had a top speed (submerged) of 25 knots. After 20 years of service, it was retired in 1991, after 58 patrols and 90,000 hours under water. It was disarmed, and opened for display to the public at La Cité de la Mer, Cherbourg.
A guy found a penguin and show...
A guy found a penguin and showed him to a policeman.
The policeman said, "Take that penguin to the zoo, now."
Next day the policeman sees the man with the penguin again.
The policeman stops the guy and says, I told you yesterday to take the penguin to the Zoo, what on earth are you doing with the penguin in your truck again?"
The guy says, "What is there to do? Yesterday I took him to the zoo and today I'm taking him to the movies."