Brain Teasers User Profile
VAHID BAGHERI
short ranking list

| | | |
| --- | --- | --- |
| 376. | Ondřej Nentvich | 1 |
| 377. | Mircea Sabau | 1 |
| 378. | VAHID BAGHERI | 1 |
| 379. | Harun Cancar | 1 |
| 380. | sana khan | 1 |
last 3 solved tasks
| | |
| --- | --- |
| Which number should replace the question mark in the circle below? | |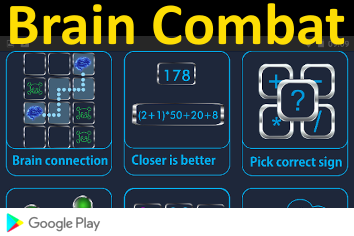 Friedrich Wilhelm Bessel
Born 22 Jul 1784; died 17 Mar 1846 at age 61.German astronomer who spent his entire career from age 26 (appointed 1809) as director of Frederick William III of Prussia's new Königsberg Observatory and professor of astronomy. His monumental task was determining the positions and proper motions for about 50,000 stars, which allowed the first accurate determination of interstellar distances. Bessel's work in determining the constants of precession, nutation and aberration won him further honors. Other than the sun, he was the first to measure the distance of a star, by parallax, of 61 Cygni (1838). In mathematical analysis, he is known for his Bessel function.
A couple are rushing into the...
A couple are rushing into the hospital because the wife is going into labor. As they walk, a doctor says to them that he has invented a machine that splits the pain between the mother and father. They agree to it and are led into a room where they get hooked up to the machine. The doctor starts it off at 20% split towards the father. The wife says, "Oh, that's actually better." The husband says he can't feel anything. Then the doctor turns it to 50% and the wife says that it doesn't hurt nearly as much. The husband says he sill can't feel anything. The Doctor, now encouraged, turns it up to 100%. The husband still can't feel anything, and the wife is really happy, because there is now no pain for her. The baby is born. The couple go home and find the postman groaning in pain on the doorstep.