Brain Teasers User Profile
Ranga Nathan
short ranking list

| | | |
| --- | --- | --- |
| 42. | llewellyn samuels | 438 |
| 43. | Llewellyn Samuels | 438 |
| 44. | Ranga Nathan | 437 |
| 45. | Brent Sterner | 390 |
| 46. | Adman72 Rocks | 388 |
last 3 solved tasks
| | |
| --- | --- |
| Remove 5 letters from this sequence (AYQTDDTITIOSN) to reveal a familiar English word. | |
| Remove 5 letters from this sequence (HEASTWAVUOYEE) to reveal a familiar English word. | |
| Remove 7 letters from this sequence (LFUNOREMASONABLZEEI) to reveal a familiar English word. | |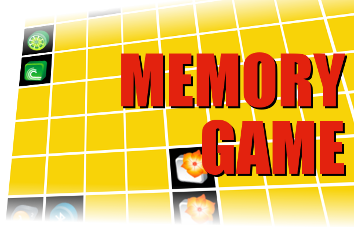 Jules-Louis-Gabriel Violle
Born 16 Nov 1841; died 12 Sep 1923 at age 81.French physicist who made the first high-altitude determination of the solar constant (1875, on Mont Blanc in the French-Swiss Alps). He also determined the fusion points of palladium, platinum and gold. Violle also was interested in the theory of geysers, the origin of hail, and atmospheric exploration through balloon soundings. For high-temperature radiation, he proposed a photometric unit, the violle or Violle's standard (1881). His actinometer is one form of pyrheliometer, a device to measure the intensity of sunlight. It was modified from John Herschel's invention of 1825. It consists of two concentric hollow spheres containing water between them. Sunlight passes through an aperture and falls on a thermometer bulb in the hollow inner sphere.
Words of Wisdom
Love is grand; divorce is a hundred grand.
I am in shape. Round is a shape.
Time may be a great healer, but it's a lousy beautician.
Never be afraid to try something new. Remember, amateurs built the ark; Professionals built the Titanic.
Conscience is what hurts when everything else feels so good.
Talk is cheap because supply exceeds demand.
Even if you are on the right track, you'll get run over if you just sit there.
Politicians and diapers have one thing in common. They should both be changed regularly and for the same reason.
An optimist thinks that this is the best possible world. A pessimist fears that this is true.
There will always be death and taxes; however, death doesn't get worse every year.
In just two days, tomorrow will be yesterday.
I am a nutritional overachiever.
I am having an out of money experience.
I plan on living forever. So far, so good.
Practice safe eating — always use condiments.
A day without sunshine is like night.
If marriage were outlawed, only outlaws would have in-laws.
It's frustrating when you know all the answers, but nobody bothers to ask you the questions.
The real art of conversation is not only to say the right thing at the right time, but also to leave unsaid the wrong thing at the tempting moment.
Brain cells come and brain cells go, but fat cells live forever.
Age doesn't always bring wisdom. Sometimes age comes alone.
Life not only begins at forty, it also begins to show.
You don't stop laughing because you grow old, you grow old because you stopped laughing.