Brain Teasers User Profile
Allen Wager
short ranking list

| | | |
| --- | --- | --- |
| 23. | Darrin Haywood | 1932 |
| 24. | Fuad Khalil Ibraheem | 1694 |
| 25. | Allen Wager | 1688 |
| 26. | FC Viñas | 1479 |
| 27. | Nebojša Čokorilo | 1340 |
last 3 solved tasks
| | |
| --- | --- |
| Replace asterisk symbols with a letters (**N* **O**) and guess the name of musician band. Length of words in solution: 4,5. | |
| Find the first and the last name of a famous person. Text may go in all 8 directions. Length of words in solution: 7,6. | |
| Remove 5 letters from this sequence (NABUBUBALGE) to reveal a familiar English word. | |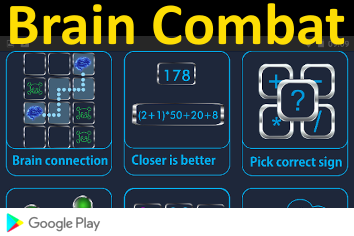 Rudolph A. Marcus
Born 21 Jul 1923. Canadian-born American chemist, winner of the 1992 Nobel Prize for Chemistry for his work on the theory of electron-transfer reactions in chemical systems. The Marcus theory describes, and makes predictions concerning, such widely differing phenomena as the fixation of light energy by green plants (photosynthesis), cell metabolism, photochemical production of fuel, chemiluminescence ("cold light"), the conductivity of electrically conducting polymers, corrosion, the methodology of electrochemical synthesis and analysis, and more.
K9 Is For Assistance
Returning home from work, a blonde was shocked to find her house ransacked and burglarized. She telephoned the police at once and reported the crime. The police dispatcher broadcast the call and a K-9 unit patrolling nearby was the first to respond.
As the K-9 officer approached the house with his dog on a leash, the blonde ran out on the porch, shuddered at the sight of the cop and his dog, then sat down on the steps.
Putting her face in her hands, she moaned: "I come home to find all my possessions stolen. I call the police for help, and what do they do? They send me a BLIND policeman!"