Brain Teasers User Profile
richard hamm
short ranking list

| | | |
| --- | --- | --- |
| 383. | Elena Canton | 3 |
| 384. | shivam gupta | 3 |
| 385. | richard hamm | 3 |
| 386. | kalic CZ | 3 |
| 387. | Ivana Brkan Cakić | 3 |
last 3 solved tasks
| | |
| --- | --- |
| Look at the picture, determine the pattern and replace the question mark with a number. | |
| Tricky math! Can you solve this? If 11+11=4 and 12+12=9 Then 13+13=? | |
| MATH PUZZLE: Can you replace the question mark with a number? | |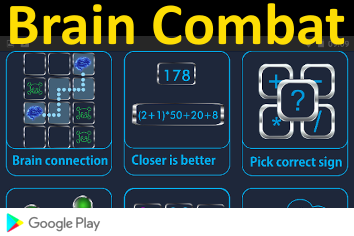 Wilhelm Reich
Born 24 Mar 1897; died 3 Nov 1957 at age 60.Austrian psychologist who developed a system of psychoanalysis that concentrated on overall character structure, rather than on individual neurotic symptoms. His early work on psychoanalytic technique was overshadowed by his involvement in the sexual-politics movement and by "orgonomy," a pseudoscientific system he developed. He also built a device he called a cloud buster, with which he claimed he could manipulate the weather by manipulating the orgone in the atmosphere. Reich's claims aroused much controversy, and he was taken to court for fraud by the Food and Drug Administration (FDA). The court ordered his books and research burned and his equipment destroyed. Reich was given a prison sentence, and he died in prison in 1957.
Begin by standing on a comfort...
Begin by standing on a comfortable surface, where you have plenty of room at each side. With a 5-lb potato sack in each hand, extend your arms straight out from your sides and hold them there as long as you can. Try to reach a full minute, and then relax. Each day you'll find that you can hold this position for just a bit longer.
After a couple of weeks, move up to 10-lb potato sacks. Then try 50-lbpotato sacks and then eventually try to get to where you can lift a 100-lbpotato sack in each hand and hold your arms straight for more than a full minute. (I'm at this level.)
After you feel confident at that level, put a potato in each of the sacks.