Brain Teasers User Profile
richard hamm
short ranking list

| | | |
| --- | --- | --- |
| 400. | Elena Canton | 3 |
| 401. | shivam gupta | 3 |
| 402. | richard hamm | 3 |
| 403. | kalic CZ | 3 |
| 404. | Ivana Brkan Cakić | 3 |
last 3 solved tasks
| | |
| --- | --- |
| Look at the picture, determine the pattern and replace the question mark with a number. | |
| Tricky math! Can you solve this? If 11+11=4 and 12+12=9 Then 13+13=? | |
| MATH PUZZLE: Can you replace the question mark with a number? | |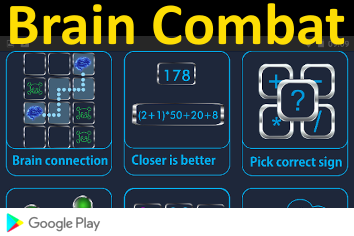 Patent
In 2002, a U.S. patent for "Registered pedigree stuffed animals" was issued to David L. Pickens of Honolulu, Hawaii (No. 6,482,067). The toy animals are designed to simulate the biological laws of inheritance both for educational, recreational and aesthetic purposes. According to the patent, a pair of opposite sex "parent" toy animals are sold with a serial number by which the parent's genotype and phenotype may be identified. Owners of the 'parent' toy animals, having registered with the manufacturer, may later request "breeding" of the animals, and receive at least one "offspring" toy animal randomly selected from a litter having traits determined according to the registered genotypes of the parents and the Mendelian laws of inheritance."
Goldfish burial
Little eight-year-old Nancy was in the garden filling in a hole when her neighbor peered over the fence. Interested in what the youngster was doing, he asked: "What are you doing there, Nancy?"
"My goldfish died," Nancy sobbed. "And I've just buried him."
The obnoxious neighbor laughed and said condescendingly: "That's a really big hole for a little goldfish, don't you think?"
Nancy patted down the last heap of earth with her shovel and replied: "That's because he's inside your cat."