Brain Teasers User Profile
Kristina Ko
short ranking list

| | | |
| --- | --- | --- |
| 410. | James McPherson | 3 |
| 411. | Darko Nesovic | 2 |
| 412. | Kristina Ko | 2 |
| 413. | Mark Hamilton | 2 |
| 414. | anithajp jp | 2 |
last 3 solved tasks
| | |
| --- | --- |
| How many oranges are in that picture? | |
| The aim is to place the some numbers from the list (2, 3, 5, 6, 11, 14, 18, 21, 22, 30, 73, 93) into the empty squares and squares marked with A, B an C. Sum of each row and column should be equal. All the numbers of the magic square must be different. Find values for A, B, and C. Solution is A+B*C. | |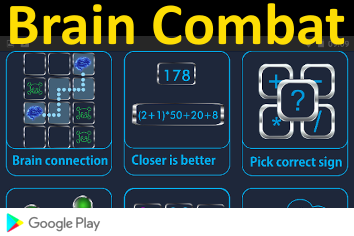 Hideo Shima
Died 18 Mar 1998 at age 96 (born 20 May 1901).Japanese engineer, who designed and supervised the construction of the world's first high-speed "bullet" train, linking Tokyo and Osaka. It began service at 138 mph in Oct 1964. The rail line opened a new era in land transport. (The current generation reaches 169 mph). Shima led Japan's space development programme until 1977 at Japan's National Space Development Agency. In his early career, Shima worked hard to further develop powerful steam locomotives, culminating in the wartime 2-8-2 D51 and D52 for freight and the post-war 4-6-4 C62 for passenger trains. He next developed electrical motive power distributed along the whole train length yielding higher power output on a multiple-unit train without damaging tracks and structures.
New Years Resolutions
An overweight business associate of mine decided it was time to shed some excess pounds. He took his new diet seriously, even changing his driving route to avoid his favorite bakery.
One morning, however, he arrived at work carrying a gigantic coffeecake. We all scolded him, but his smile remained cherubic.
"This is a very special coffeecake," he explained. "I accidentally drove by the bakery this morning and there in the window were a host of goodies. I felt this was no accident, so I prayed, `Lord, if you want me to have one of those delicious coffeecakes, let me have a parking place directly in front of the bakery.'
"And sure enough," he continued, "the eighth time around the block, there it was!"