Brain Teasers User Profile
Cameron Smith
short ranking list

| | | |
| --- | --- | --- |
| 255. | Lee Gross | 10 |
| 256. | Clarisa Bueti | 10 |
| 257. | Cameron Smith | 10 |
| 258. | Yousif Ali | 10 |
| 259. | Brendan Chau | 10 |
last 3 solved tasks
| | |
| --- | --- |
| I run forever, With a roaring call. Yet I have no throat, Or any legs at all. Rock wears away, Whilst I grow. You try to race me, And receive a blow. What am I? | |
| Sometimes I am loved, Usually by the young. Other times I am dreaded, Mostly by the old ones. I am hard to remember, Also hard to forget. And yet if you do, You'll make someone upset. I occur every day Everyone has to face me. Even if you don't want it To happen; embrace me. What am I? | |
| A is father of C and D is son of B. E is brother of A. If C is sister of D, how is B related to E? | |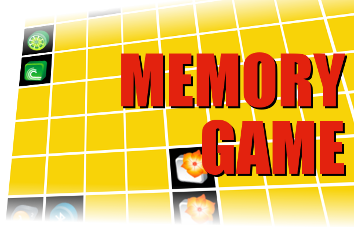 Ida Henrietta Hyde
Died 22 Aug 1945 at age 87 (born 8 Sep 1857).American physiologist who invented the microelectrode in the 1930's. This small device stimulates a living cell either chemically or electrically, and records the electrical activity within the cell. Her firsts include being the first woman to graduate from the University of Heidelberg (1896), to do research at the Harvard Medical School (in the Department of Physiology) and to be elected to the American Physiology Society. The microelectrode has been said to have revolutionized neurophysiology. She researched animal cardiac movement, circulation, respiration, and nervous systems. She investigated the breathing mechanism of the horseshoe crab and the grasshopper, and the respiratory center of the skate, amphibians, and mammals.
Morris walks out into the stre...
Morris walks out into the street and manages to get a taxi just going by. He gets into the taxi, and the cab driver says, "Perfect timing. You're just like Dave."
"Who?"
"Dave Aronson. There's a guy who did everything right. Like my coming along when you needed a cab. It would have happened like that to Dave."
"There are always a few clouds over everybody," says Morris.
"Not Dave. He was a terrific athlete. He could have gone on the pro tour in tennis. He could golf with the pros. He sang like an opera baritone and danced like a Broadway star."
"He was something, huh?"
"He had a memory like a trap. Could remember everybody's birthday. He knew all about wine, which fork to eat with. He could fix anything. Not like me. I change a fuse, and I black out the whole neighborhood."
"No wonder you remember him."
"Well, I never actually met Dave."
"Then how do you know so much about him?" asks Morris.
"Because I married his widow."