Brain Teasers User Profile
Cameron Smith
short ranking list

| | | |
| --- | --- | --- |
| 233. | Lee Gross | 10 |
| 234. | Clarisa Bueti | 10 |
| 235. | Cameron Smith | 10 |
| 236. | Yousif Ali | 10 |
| 237. | Brendan Chau | 10 |
last 3 solved tasks
| | |
| --- | --- |
| I run forever, With a roaring call. Yet I have no throat, Or any legs at all. Rock wears away, Whilst I grow. You try to race me, And receive a blow. What am I? | |
| Sometimes I am loved, Usually by the young. Other times I am dreaded, Mostly by the old ones. I am hard to remember, Also hard to forget. And yet if you do, You'll make someone upset. I occur every day Everyone has to face me. Even if you don't want it To happen; embrace me. What am I? | |
| A is father of C and D is son of B. E is brother of A. If C is sister of D, how is B related to E? | |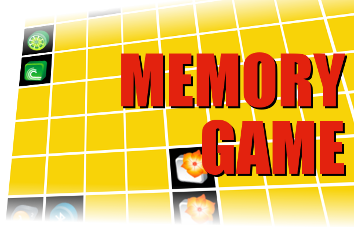 Vilfredo Pareto
Born 15 Jul 1848; died 20 Aug 1923 at age 75. Italian economist and sociologist, known for his application of mathematics to economic analysis and for his theory of the 'circulation of elites'. His initial five-year course in civil engineering, graduating in 1870, gave him a grounding in mathematics. While working as an engineer, he studied philosophy and politics and wrote many periodical articles in which he was one of the first to analyse economic problems with mathematical tools. Pareto's first work, Cours d'economie politique (1896-97), included his famous 'law' of income distribution, a complicated mathematical formulation attempting to prove the distribution of incomes and wealth in society is not random and that a consistent pattern appears throughout history, in all parts of the world and in all societies.
Blonde Bet
Bob, a handsome dude, walked into a sports bar around 9:58 PM
He sat down next to a blonde at the bar and stared up at the TV.
The 10:00 PM news was coming on. The news crew was covering a story of a man on a ledge of a large building preparing to jump.
The blonde looked at Bob and said, 'Do you think he'll jump?' Bob says, 'You know, I bet he'll jump.'
The blonde replied, 'Well, I bet he won't.' Bob placed a $20 bill on the bar and said, 'You're on!'
Just as the blonde placed her money on the bar, the guy on the ledge did a swan dive off the building, falling to his death.
The blonde was very upset, but willingly handed her $20 to Bob, saying, 'Fair's fair. Here's your money.'
Bob replied, 'I can't take your money, I saw this earlier on the 6 PM news and so I knew he would jump.'
The blonde replied, 'I saw it too; but I didn't think he'd do it again.'
Bob took the money......