Brain Teasers User Profile
Cameron Smith
short ranking list

| | | |
| --- | --- | --- |
| 242. | Lee Gross | 10 |
| 243. | Clarisa Bueti | 10 |
| 244. | Cameron Smith | 10 |
| 245. | Yousif Ali | 10 |
| 246. | Brendan Chau | 10 |
last 3 solved tasks
| | |
| --- | --- |
| I run forever, With a roaring call. Yet I have no throat, Or any legs at all. Rock wears away, Whilst I grow. You try to race me, And receive a blow. What am I? | |
| Sometimes I am loved, Usually by the young. Other times I am dreaded, Mostly by the old ones. I am hard to remember, Also hard to forget. And yet if you do, You'll make someone upset. I occur every day Everyone has to face me. Even if you don't want it To happen; embrace me. What am I? | |
| A is father of C and D is son of B. E is brother of A. If C is sister of D, how is B related to E? | |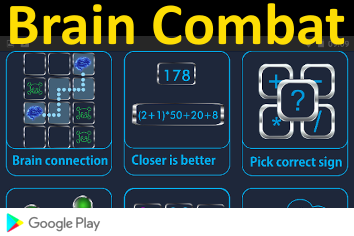 Vincenzo Viviani
Died 22 Sep 1703 at age 81 (born 5 Apr 1622).Italian mathematician and geometer who was a leader in his field andfounded the Accademia del Cimento. As one of the first important scientific societies, this organization came before England's Royal Society. In 1639, at age 17, he became the student, secretary and assistant of Galileo (now blind) in Arcetri, until Galileo died in 1642. During his long career, Viviani published a number of books on mathematical and scientific subjects. He edited the first edition of Galileo's collected works (1655-1656), and worked tirelessly to have his master's memory rehabilitated. In 1660, together with Borelli, he measured the velocity of sound by timing the difference between the flash and the sound of a cannon. They obtained the value of 350 metres per second.
Guess who's the bride
A young Jewish man excitedly tells his mother he's fallen in love and that he is going to get married. He says, "Just for fun, Ma, I'm going to bring over three women and you try and guess which one I'm going to marry."
The mother agrees.
The next day, he brings three beautiful women into the house and sits them down on the couch and they chat for a while. He then says, "OK, Ma, guess which one I'm going to marry."
She immediately replies, "The one on the right."
"That's amazing, Ma. You're right. How did you know?
The Jewish mother replies, "I don't like her."