Brain Teasers User Profile
macho chesh
short ranking list

| | | |
| --- | --- | --- |
| 95. | Mirsad Mirsaga | 105 |
| 96. | 석완징 | 105 |
| 97. | macho chesh | 102 |
| 98. | Glen Kotzer | 101 |
| 99. | Mita Kojd | 100 |
last 3 solved tasks
| | |
| --- | --- |
| The computer chose a secret code (sequence of 4 digits from 1 to 6). Your goal is to find that code. Black circles indicate the number of hits on the right spot. White circles indicate the number of hits on the wrong spot. | |
| The computer chose a secret code (sequence of 4 digits from 1 to 6). Your goal is to find that code. Black circles indicate the number of hits on the right spot. White circles indicate the number of hits on the wrong spot. | |
| The computer chose a secret code (sequence of 4 digits from 1 to 6). Your goal is to find that code. Black circles indicate the number of hits on the right spot. White circles indicate the number of hits on the wrong spot. | |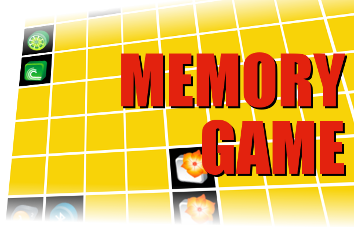 Henry Rowe Schoolcraft
Died 10 Dec 1864 at age 71 (born 28 Mar 1793).American explorer and ethnologist noted for his discovery of the source of the Mississippi River (1832) in a lake in northern Minnesota which he named Lake Itasca, from the Latin words caput (head) and veritas (true). His early interest was rocks and minerals, which led to a geological survey expedition, then employment as a map-maker and government agent on the Northwest Frontier, near Lake Superior. He became interested in Native Americans and from these studies wrote about their history, language, mythology, hieroglyphics, picture writing, maxims, characteristics and potential, religious beliefs, and influence of Christian missionaries. Further, he addressed the past and future roles of the federal government and the Indian.
Getting Airsick
A little guy gets on a plane and sits next to the window. A few minutes later, a big, heavy, mean-looking guy plops down in the seat next to him and immediately falls asleep.
The little guy starts to feel a little airsick, but he's afraid to wake the big guy up to ask if he can go to the bathroom. He knows he can't climb over him, and so the little guy sits there, looking at the big guy, trying to decide what to do.
Suddenly, the plane hits an air pocket and an uncontrollable wave of nausea passes over the little guy. He can't hold it in any longer and he pukes all over the big guy's chest. About five minutes later the big guy wakes up, looks down, and sees the vomit all over him.
"So," says the little guy: "are you feeling better now?"