Brain Teasers User Profile
macho chesh
short ranking list

| | | |
| --- | --- | --- |
| 73. | Lubo Madaras | 110 |
| 74. | Samrat Mitra | 107 |
| 75. | macho chesh | 102 |
| 76. | Diane Elcano | 99 |
| 77. | Vladimir Srbinoski | 99 |
last 3 solved tasks
| | |
| --- | --- |
| The computer chose a secret code (sequence of 4 digits from 1 to 6). Your goal is to find that code. Black circles indicate the number of hits on the right spot. White circles indicate the number of hits on the wrong spot. | |
| The computer chose a secret code (sequence of 4 digits from 1 to 6). Your goal is to find that code. Black circles indicate the number of hits on the right spot. White circles indicate the number of hits on the wrong spot. | |
| The computer chose a secret code (sequence of 4 digits from 1 to 6). Your goal is to find that code. Black circles indicate the number of hits on the right spot. White circles indicate the number of hits on the wrong spot. | |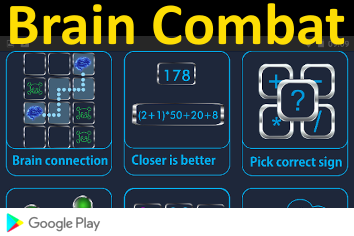 Bernardo Alberto Houssay
Died 21 Sep 1971 at age 84 (born 10 Apr 1887).Argentine physiologist and corecipient, with Carl and Gerty Cori, of the 1947 Nobel Prize for Physiology or Medicine. He was noted for discovering how pituitary hormones regulate the amount of blood sugar (glucose) in animals. The hypophysis, or the pituitary gland, is an important, but small secreting gland at the base of the brain, where it lies sunk in a bony hollow in the most sheltered spot of the whole body. Its size is that of a bean in man, a pea in the dog, and a radish seed in the large toad Bufo marinus, which is plentiful in the Argentine. Houssay worked with dogs from which the hypophysis, or sometimes only its anterior lobe, was surgically removed. He then found that a daily implantation of anterior lobe of hypophysis from toads on the operated animals protected the latter from unbalanced levels of insulin, otherwise present.
Two dumb fishermen
Two fishermen, Paul and Jim, decided to rent a boat on a lake for their favorite sport. After fishing for 4 hours at various places around the lake with no luck at all they decided to try one more spot before calling it quits. Suddenly things started to happen and they caught their limit inside of twenty minutes.
Paul said, Hey we should mark this spot, so next time we will know where to come,
Jim says good idea, and he took out a can of spray paint and made a large X on the floor of the boat to mark the spot.
With that Paul says, why did you do that, now anyone who rents this boat will know where to fish.