Brain Teasers User Profile
macho chesh
short ranking list

| | | |
| --- | --- | --- |
| 95. | Mirsad Mirsaga | 105 |
| 96. | 석완징 | 105 |
| 97. | macho chesh | 102 |
| 98. | Glen Kotzer | 101 |
| 99. | Mita Kojd | 100 |
last 3 solved tasks
| | |
| --- | --- |
| The computer chose a secret code (sequence of 4 digits from 1 to 6). Your goal is to find that code. Black circles indicate the number of hits on the right spot. White circles indicate the number of hits on the wrong spot. | |
| The computer chose a secret code (sequence of 4 digits from 1 to 6). Your goal is to find that code. Black circles indicate the number of hits on the right spot. White circles indicate the number of hits on the wrong spot. | |
| The computer chose a secret code (sequence of 4 digits from 1 to 6). Your goal is to find that code. Black circles indicate the number of hits on the right spot. White circles indicate the number of hits on the wrong spot. | |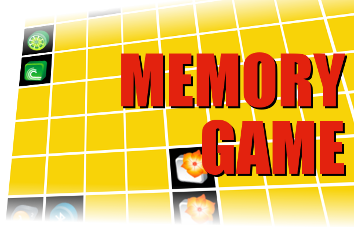 Antonio Abetti
Died 20 Feb 1928 at age 81 (born 19 Jun 1846).Italian astronomer who was an authority on minor planets. At first a civil engineer, he became an astronomer at the University of Padua (1868-93), with an interest in positional astronomy and made many observations of small planets, comets and star occultations. In 1874, Abetti went to Muddapur, Bengal, to observe the transit of Venus across the sun's disk where his use of a spectroscope was the first use of this kind. Later, he became director at the Arcetri Observatory and Professor of astronomy at the University of Florence (1894-1921). The observatory had been founded by G. B. Donati in 1872, and Abetti equipped it with a new telescope that he had built in the workshops at Padua. He was active after retirement, until his death, and was followed by his son Giorgio.
Walk across the lake
At a family gathering, Fred's father, grandfather, and great-grandfather bragged that they had all been able to walk on water to the bar across the lake for their first legal drinks. So when Fred's 21st birthday came around, he rowed out to the center of the lake, stepped out of the boat, and nearly drowned. Fred climbed back in and went to see his grandmother.
"Grandma," he said, "it's my 21st birthday, so why can't I walk across the lake like my father, his father, and his father before him?"
Granny looked kindly into Fred's eyes and said, "Because they were all born in January, and you were born in August."
Joke found on https://www.sysnative.com/ on Ongoing Joke Thread forum, posted on Jun 6, 2013 by DonnaB