Brain Teasers User Profile
T J
short ranking list

| | | |
| --- | --- | --- |
| 208. | macky arizala | 15 |
| 209. | Christopher Wood | 15 |
| 210. | T J | 15 |
| 211. | Aleena Sibi | 14 |
| 212. | Deekshith Shetty | 14 |
last 3 solved tasks
| | |
| --- | --- |
| What is something that you can take from and then it will get bigger? | |
| Can you name the athletes by the picture? | |
| Look carefully caricature and guess the name of musician. | |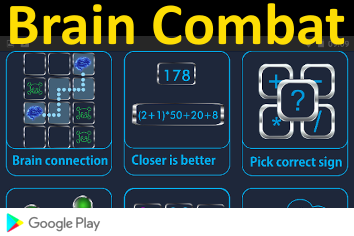 G. Johnstone Stoney
Born 15 Feb 1826; died 5 Jul 1911 at age 85. George Johnstone Stoney was an Irish physicist who coined the term electron for the fundamental unit of electricity. At the Belfast meeting of the British Association in Aug 1874, in a paper: On the Physical Units of Nature, Stoney called attention to a minimum quantity of electricity. He wrote, "I shall express 'Faraday's Law' in the following terms ... For each chemical bond which is ruptured within an electrolyte a certain quantity of electricity traverses the electrolyte which is the same in all cases." Stoney subsequently offered the name electron for this minimum electric charge. When J.J. Thomson identified cathode rays as streams of negative particles (1897), each carrying probably Stoney's minimum quantity of charge, the name was applied to the particle rather than the quantity of charge.
50/50
A young man watched as an elderly couple sat down to lunch at McDonald's. He noticed that they had ordered just one meal, and an extra drink cup. As he watched, the old gentleman carefully divided the hamburger in half, then counted out the fries, one for him, one for her, etc, until each had exactly half.
Then the old man poured half of the soft drink into the extra cup and set that in front of his wife. The old man then began to eat, but his wife just sat watching him.
The young man felt sorry for them and asked "I'm sorry to intrude, but would you allow me to purchase another meal for your wife so that you don't have to split your food?"
The old gentleman said, "Oh, no, thank you. But you see, we've been married a long time, and everything has always been shared, 50/50."
The young man said, "Wow! That's commendable." He then turned to the wife and asked, "Aren't you going to eat your share?"
The wife replied "Not yet. It's his turn to use the teeth."