Brain Teasers User Profile
adhi kurniawan
short ranking list

| | | |
| --- | --- | --- |
| 178. | cutecuddles1 | 16 |
| 179. | RAJAYOGAN P | 16 |
| 180. | adhi kurniawan | 16 |
| 181. | Baxtbek Ibroximov | 16 |
| 182. | Boreli Dejan | 15 |
last 3 solved tasks
| | |
| --- | --- |
| A girl is twice as old as her brother and half as old as her father. In 50 years, her brother will be half as old as his father. How old is the daughter now? | |
| No matter how little or how much you use me, you change me every month. What am I? | |
| There are 6 words hidden in the picture, can you find 1 of 6? | |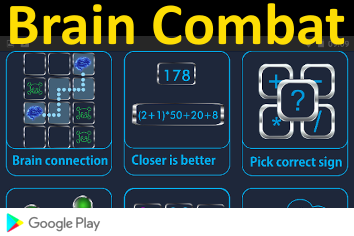 Plutonium named
In 1942, a secret report was submitted suggesting the name "plutonium" for artificial element 94 since it followed neptunium and uranium (elements 93 and 92). The symbols Pu and Np were also suggestions. The paper was held secret until after WW II, when it was published by the Journal of the American Chemical Society in 1948. The authors were Glenn Seaborg and Arthur C. Wahl. Since Edwin McMillan and Philip Abelson had named neptunium (discovered 8 Jun 1940) after the planet that lies outside of the orbit of Uranus, the name for the next element in the periodic table was named after the next planet, Pluto. But instead of "plutium," the authors decided on the name "plutonium." Seaborg said, "It just sounded better." They also liked "Pu" instead of "Pl."Image: Twenty micrograms of pure plutonium hydroxide in capillary tube, Sep 1942.
Goat for Dinner
The young couple invited their aged pastor for Sunday dinner. While they were in the kitchen preparing the meal, the minister asked their son what they were having. "Goat," the little boy replied.

"Goat?" replied the startled man of the cloth, "Are you sure about that?"

"Yep," said the youngster. "I heard Pa say to Ma, 'Might as well have the old goat for dinner today as any other day.'"