Brain Teasers User Profile
adhi kurniawan
short ranking list

| | | |
| --- | --- | --- |
| 184. | cutecuddles1 | 16 |
| 185. | RAJAYOGAN P | 16 |
| 186. | adhi kurniawan | 16 |
| 187. | Boreli Dejan | 15 |
| 188. | nichelle ainsley | 15 |
last 3 solved tasks
| | |
| --- | --- |
| A girl is twice as old as her brother and half as old as her father. In 50 years, her brother will be half as old as his father. How old is the daughter now? | |
| No matter how little or how much you use me, you change me every month. What am I? | |
| There are 6 words hidden in the picture, can you find 1 of 6? | |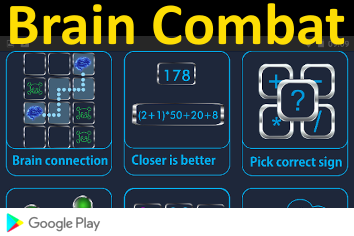 Stephen Jay Gould
Died 20 May 2002 at age 60 (born 10 Sep 1941). American paleontologist, evolutionary biologist, and science writer who grew up in New York City. He graduated from Antioch College and received his Ph.D. from Columbia University in 1967. Since then he has been Professor of Geology and Zoology at Harvard University. He considers himself primarily a palaeontologist and an evolutionary biologist, though he teaches geology and the history of science as well. A frequent and popular speaker on the sciences, his published work includes both scholarly study and many prize-winning popular collections of essays.
Too Much Time at the
Starting the day with a conversation between a wife and a husband who happens to be a software engineer.
Husband : (Returning late from work) "Good Evening Dear, I'm now logged in."
Wife : Have you brought the grocery? Husband : Bad command or filename.
Wife : But I told you in the morning Husband : Erroneous syntax. Abort?
Wife : What about my new TV? Husband : Variable not found ...
Wife : At least, give me your Credit Card, I want to do some shopping. Husband : Sharing Violation. Access denied...
Wife : Do you love me or do you only love computers or are you just being funny? Husband : Too many parameters ...
Wife : It was a great mistake that I married an idiot like you. Husband : Data type mismatch.
Wife : You are useless. Husband : It's by Default.
Wife : What about your Salary? Husband : File in use ... Try after some time.
Wife : What is my value in the family. Husband : Unknown Virus