Brain Teasers User Profile
adhi kurniawan
short ranking list

| | | |
| --- | --- | --- |
| 208. | cutecuddles1 | 16 |
| 209. | RAJAYOGAN P | 16 |
| 210. | adhi kurniawan | 16 |
| 211. | Chatchai Khumtaveeporn | 16 |
| 212. | VAHID KHALILI | 16 |
last 3 solved tasks
| | |
| --- | --- |
| A girl is twice as old as her brother and half as old as her father. In 50 years, her brother will be half as old as his father. How old is the daughter now? | |
| No matter how little or how much you use me, you change me every month. What am I? | |
| There are 6 words hidden in the picture, can you find 1 of 6? | |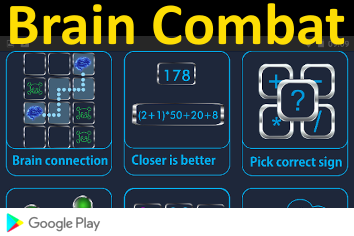 Communications satellite
In 1962, Relay I, the first U.S. communications earth satellite to transmit telephone, television, teleprinter and facsimile signals was launched. The first test patterns were not transmitted until 3 Jan 1963, when the solar cells had built up sufficient battery charge. It had 8,215 solar cells, 3 nickel cadmium batteries and 5 external antennas. The signals were relayed between the U.S. and England, Italy and Brazil. The satellite payload, which was 33-in high, 29-in diameter and 172-lb weight, was launched on a Thor-Delta rocket from the Atlantic Missile Range at Cape Canaveral, Florida, into an orbit with perigee 817.7 miles and apogee 4,610.9 miles. Earlier communications satellites had been launched for testing purposes, such as the Echo I, on 12 Aug 1960.
New savings account...
Mother decided that 10-year-old Cathy should get something 'practical' for her birthday.
"Suppose we open a savings account for you?" mother suggested. Cathy was delighted.
"It's your account, Darling," mother said as they arrived at the bank, "so you fill out the application."
Cathy was doing fine until she came to the space for 'Name of your former bank.' After a slight hesitation, she put down, 'Piggy.'