Brain Teasers User Profile
nichelle ainsley
short ranking list

| | | |
| --- | --- | --- |
| 201. | Chatchai Khumtaveeporn | 16 |
| 202. | Boreli Dejan | 15 |
| 203. | nichelle ainsley | 15 |
| 204. | MD. FARHAN ALL MAHMUD JUAL | 15 |
| 205. | ghenflor1 | 15 |
last 3 solved tasks
| | |
| --- | --- |
| What has wings, can fly but is not living? | |
| What gets broken without being held? | |
| What is so fragile that sound can destroy it? | |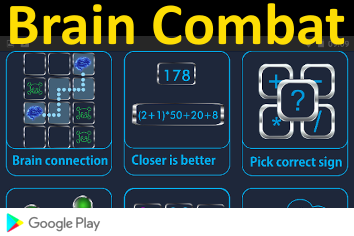 Niels Bohr
Died 18 Nov 1962 at age 77 (born 7 Oct 1885). Niels Henrik David Bohr was a Danish physicist who was thefirstto apply the quantum theory, which restricts the energy of a system to certain discrete values, to the problem of atomic and molecular structure. For this work he received the Nobel Prize for Physics in 1922. He developed the so-called Bohr theory of the atom and liquid model of the nucleus. Bohr was of Jewish origin and when the Nazis occupied Denmark he escaped in 1943 to Sweden on a fishing boat. From there he was flown to England where he began to work on the project to make a nuclear fission bomb. After a few months he went with the British research team to Los Alamos in the USA where they continued work on the project.
Irish Marriage Jokes
Paddy was an inveterate drunkard. The priest met him one day, and gave him a strong lecture about drink.
He said, "If you continue drinking as you do, you'll gradually get smaller and smaller, and eventually you'll turn into a mouse."
This frightened the life out of Paddy. He went home that night, and said to his wife, "Bridget....if you should notice me getting smaller and smaller, will ye kill that blasted cat?"

A surgeon and an architect, both English, were joined by an Irish politician, and all fell to arguing as to whose profession was the oldest.
Said the surgeon, "Eve was made from Adam's rib, and that surely was a surgical operation."
"Maybe," said the architect, "but prior to that, order was created out of chaos, and that was an architectural job."
"Shure now," interrupted the politician, "but somebody created the chaos first."