Brain Teasers User Profile
Žarko Jovanović
short ranking list

| | | |
| --- | --- | --- |
| 358. | Ulrike Harvey | 4 |
| 359. | Dave Edmonds | 4 |
| 360. | Žarko Jovanović | 4 |
| 361. | Sai Ram | 4 |
| 362. | Никола Ристић | 4 |
last 3 solved tasks
| | |
| --- | --- |
| See negative of movie scene and guess the title. Length of words in solution: 4,7 | |
| Find the first and the last name of a famous person. Text may go in all 8 directions. Length of words in solution: 6,7. | |
| See negative of movie scene and guess the title. Length of words in solution: 1,9,4 | |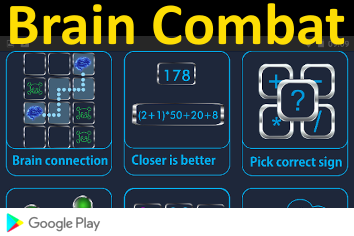 CBS
In 1927, Columbia Phonograph Broadcasting System went on the air with 47 radio stations. However, the radio network lost money in its first year, and on 18 Jan 1929 Columbia Records sold out to a group of private investors for $400,000, headed by William S. Paley, a Philadelphia cigar manufacturer. The radio network was renamed The Columbia Broadcasting System (CBS).
They Are Stopped By The Police
John and Jessica were on their way home from the bar one night and John got pulled over by the police. The officer told John that he was stopped because his tail light was burned out. John said, "I'm very sorry officer, I didn't realize it was out, I'll get it fixed right away."
Just then Jessica said, "I knew this would happen when I told you two days ago to get that light fixed."
So the officer asked for John's license and after looking at it said, "Sir your license has expired."
And again John apologized and mentioned that he didn't realize that it had expired and would take care of it first thing in the morning.
Jessica said, "I told you a week ago that the state sent you a letter telling you that your license had expired."
Well by this time, John is a bit upset with his wife contradicting him in front of the officer, and he said in a rather loud voice, "Jessica, shut your mouth!"
The officer then leaned over toward Jessica and asked. "Does your husband always talk to you like that?"
Jessica replied, "only when he's drunk."