Brain Teasers User Profile
Žarko Jovanović
short ranking list

| | | |
| --- | --- | --- |
| 267. | Ulrike Harvey | 4 |
| 268. | Dave Edmonds | 4 |
| 269. | Žarko Jovanović | 4 |
| 270. | Sai Ram | 4 |
| 271. | Bitragunta Harshitha | 4 |
last 3 solved tasks
| | |
| --- | --- |
| See negative of movie scene and guess the title. Length of words in solution: 4,7 | |
| Find the first and the last name of a famous person. Text may go in all 8 directions. Length of words in solution: 6,7. | |
| See negative of movie scene and guess the title. Length of words in solution: 1,9,4 | |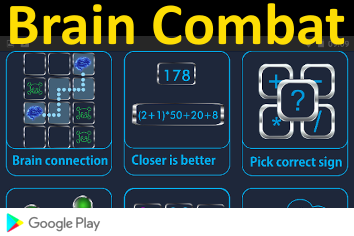 Leo Szilard
Died 30 May 1964 at age 66 (born 11 Feb 1898). Hungarian-American physicist who, with Enrico Fermi, designed the first nuclear reactor that sustained nuclear chain reaction (2 Dec 1942). In 1933, Szilard had left Nazi Germany for England. The same year he conceived the neutron chain reaction. Moving to N.Y. City in 1938, he conducted fission experiments at Columbia University. Aware of the danger of nuclear fission in the hands of the German government, he persuaded Albert Einstein to write to President Roosevelt, urging him to commission American development of atomic weapons. In 1943, Major General Leslie Groves, leader of the Manhattan Project designing the atomic bomb, forced Szilard to sell his atomic energy patent rights to the U.S. government.
After spending a night at a ho...
After spending a night at a hotel with a prostitute, the politician took $300 out of his wallet and placed it on the dressing table.

"Thanks," she said. "But I only charge $20."

"Twenty bucks for the entire night?" the amazed politician replied. "You can't make a living on that."

"Oh, don't worry," the whore replied. "I do a little blackmail on the side!"