Brain Teasers User Profile
Austin Tsui
short ranking list

| | | |
| --- | --- | --- |
| 357. | Matthew Jones | 4 |
| 358. | DrVasudevan PM | 4 |
| 359. | Austin Tsui | 4 |
| 360. | Patrick Maher | 4 |
| 361. | wrath sas | 4 |
last 3 solved tasks
| | |
| --- | --- |
| Background picture associated with the solution. | |
| You bury me when I'm alive, and dig me up when I'm dead. What am I? | |
| Look carefully the picture and guess the game name. | |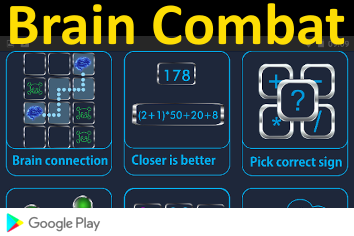 J. Robert Oppenheimer
Died 18 Feb 1967 at age 62 (born 22 Apr 1904). Julius Robert Oppenheimer was an American theoretical physicist and science administrator, noted as director of the Los Alamos laboratory during development of the atomic bomb (1943-45) and as director of the Institute for Advanced Study, Princeton (1947-66). Accusations as to his loyalty and reliability as a security risk led to a government hearing that resulted the loss of his security clearance and of his position as adviser to the highest echelons of the U.S. government. The case became a cause célèbre in the world of science because of its implications concerning political and moral issues relating to the role of scientists in government.
New dog breeds
The American Kennel club has decided to recognize these newbreeds of Dogs that are the result of cross breeding
Collie + Lhaso Apso: Collapso, a dog that folds up for easy transport.
Spitz + Chow Chow: Spitz-Chow, a dog that throws up alot.
Bloodhound + Borzoi: Bloody Bore, a dog that's not much fun.
Pointer + Setter: Poinsetter, a traditional Christmas pet.
Kerry Blue Terrier + Skye Terrier: Blue Skye, a dog for visionaries.
Pekingese + Lhaso Apso: Peekasso, an abstract dog.
Labrador Retriever + Curly Coated Retriever:Lab Coat Retriever, the choice of research scientists.
Newfoundland + Basset Hound: Newfound Asset Hound,a dog for financial advisers.
Terrier + Bulldog: Terribull, a dog that makes awful mistakes.
Bloodhound + Labrador: Blabrador, a dog that barks incessantly.
Malamute + Pointer: Moot Point, owned by...oh, well, it doesn't matter anyway.
Collie + Malamute: Commute, a dog that travels to work.
Deerhound + Terrier: Derriere, a dog that's true to the end.