Brain Teasers User Profile
victor lagos
short ranking list

| | | |
| --- | --- | --- |
| 589. | Arminda Brudey | 1 |
| 590. | Michael BePunkt | 1 |
| 591. | victor lagos | 1 |
| 592. | Tit Chankhamra | 1 |
| 593. | John Loecken | 1 |
last 3 solved tasks
| | |
| --- | --- |
| Look at the series (0, 3, 8, 15, 24, 35, 48, ?), determine the pattern, and find the value of the next number! | |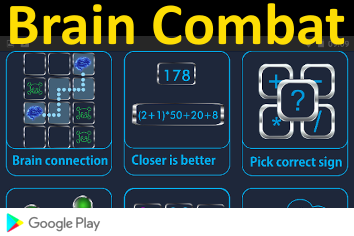 Magnus Gustaf Retzius
Died 21 Jul 1919 at age 76 (born 17 Oct 1842).Swedish anatomist and anthropologist best-known for his studies of the histology of the nervous system. Retzius' Das Menschenhirn, 2 vol. (1896; "The Human Brain") was perhaps the most important work written on the gross anatomy of the brain during the 19th century. He served as a professor of histology at the Karolinska Mediko-Kirurgiska Institutet, Stockholm (1877-1900), where he made important contributions to anatomical descriptions of the muscles of the eardrum, the bones of the middle ear, and the Eustachian tube. Retzius also made a useful study of ancient Swedish and Finnish skulls.
A man calls home to his wife a...
A man calls home to his wife and says, "Honey I have been asked to go fishing at a big lake up in Canada with my boss and several of his friends.
We'll be gone for a week. This is a good opportunity for me to get that promotion I've been wanting. Would you please pack me enough clothes for a week and set out my rod and tackle box. We're leaving from the office and I will swing by the house to pick my things up. Oh! Please pack my new blue silk pajamas."
The wife thinks this sounds a little fishy but being a good wife that she is, she does exactly what her husband asked. The following weekend he comes home a little tired but otherwise looking good.
The wife welcomes him home and asks if he caught many fish.
He says, "Yes! Lot's of Walleye, some Bluegill, and a few Pike. But why didn't you pack my new blue silk pajamas like I asked you to do?"
The wife replied, "I did, they were in your tackle box."