Brain Teasers User Profile
mahta majdi
short ranking list

| | | |
| --- | --- | --- |
| 229. | Anil Rajyaguru | 13 |
| 230. | pravin Kumar | 13 |
| 231. | mahta majdi | 13 |
| 232. | elvis lungu | 12 |
| 233. | Je Re | 12 |
last 3 solved tasks
| | |
| --- | --- |
| If cc48c - ca3bb = 8a23 find number abc. Multiple solutions may exist. | |
| If 803bc - ac2ca = 3c1a1 find number abc. Multiple solutions may exist. | |
| MATH PUZZLE: Can you replace the question mark with a number? | |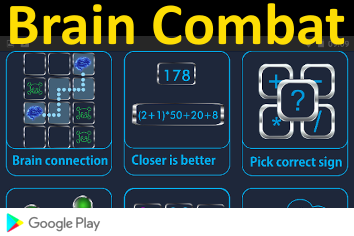 Hans Conrad Escher (von der Linth)
Born 24 Aug 1767; died 9 Mar 1823 at age 55.Swiss scientist and politician who was president of the Great Council of the Helvetic Republic (1798-99) and who was an outspoken opponent of federalism. He directed the canalization of the Linth River.
Words of Wisdom...
The problem with the gene pool is that there is no lifeguard.
Experience is something you don't get until just after you need it.
A conscience is what hurts when all your other parts feel so good.
For every action, there is an equal and opposite criticism.
To steal ideas from one person is plagiarism; to steal from many is research.
Two wrongs are only the beginning.
Monday is an awful way to spend 1/7th of your life.
The sooner you fall behind, the more time you'll have to catch up.
A clear conscience is usually the sign of a bad memory.
If you must choose between two evils, pick the one you've never tried before.
Love may be blind, but marriage is a real eye-opener.
Borrow money from pessimists, they don't expect it back.
Half the people you know are below average.