Brain Teasers User Profile
kishore c.k
short ranking list

| | | |
| --- | --- | --- |
| 443. | kalyani lakshmi | 2 |
| 444. | Rudy Van Rossen | 2 |
| 445. | kishore c.k | 2 |
| 446. | James Mason | 2 |
| 447. | Nadica Stojanović | 2 |
last 3 solved tasks
| | |
| --- | --- |
| Determine the value of the number ABCD | |
| What will be the missing number? (28, 33, 31, 36, ?, 39) | |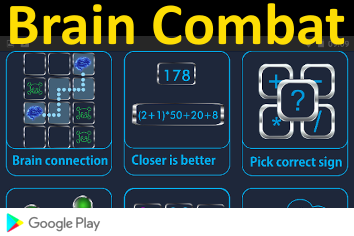 Eugenio Beltrami
Died 18 Feb 1900 at age 64 (born 16 Nov 1835).Italian mathematician and mathematical physicist known for his concepts of non-Euclidean geometry. In 1865, he published a paper on how line elements on the surfaces of constant curvature could be represented by linear expressions. His approach offered a new representation of the geometry of constant curvature that was consistent with Euclidean theory. Beltrami studied elasticity, wave theory, optics, thermodynamics, and potential theory, and was among the first to explore the concepts of hyperspace and time as a fourth dimension. His investigations in the conduction of heat led to linear partial differential equations. Some of Beltrami's last work was on a mechanical interpretation of Maxwell's equations.
Three hymns
A pastor explained to his congregation that the church was in need of some extra money, so he asked them to consider being more than generous. He offered that whoever gave the most would be able to pick three hymns.
After the offering plates were passed about the church, the pastor glanced down and noticed that someone had graciously offered a $1,000 bill. He was so excited that he immediately shared his joy with his congregation and said he'd like to personally thank the person who placed the money in the plate.
A very quiet, elderly, saintly lady in the back of the church shyly raised her hand. The pastor asked her to come to the front, so she slowly she made her way towards him.
The pastor told her how wonderful it was that she gave so much, and in thanks he asked her to pick out three hymns.
Her eyes brightened as she looked over the congregation. She pointed to the three most handsome men in the church and said, "I'll take him and him and him."