Brain Teasers User Profile
Max TheWinCat
short ranking list

| | | |
| --- | --- | --- |
| 250. | Rahul V | 7 |
| 251. | Sawutjan RU | 7 |
| 252. | Max TheWinCat | 7 |
| 253. | Frances Selarde | 7 |
| 254. | Nevena Marinkovic | 7 |
last 3 solved tasks
| | |
| --- | --- |
| Tricky math! Can you solve this? If 11+11=4 and 12+12=9 Then 13+13=? | |
| How many cubes are there? | |
| Six men are carrying boxes holding six cats and each cat has 6 kittens. How many legs are there in total? | |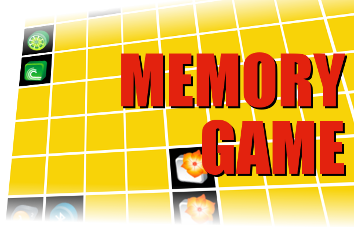 Giulio Bizzozero
Born 20 Mar 1846; died 8 Apr 1901 at age 55.Italian pathologist who discovered the role of platelets in haemostasis and identified the bone marrow as the site of production of blood cells. As professor of general pathology at the University of Turin, made it one of the most important European centres of medical scholarship. Among those who studied or worked in his laboratory were Edoardo Bassini, the surgeon who perfected the operation for inguinal hernia (Bassini's operation); Carlo Forlanini, who introduced therapeutic pneumothorax in treating pulmonary tuberculosis; and Antonio Carle and Giorgio Rattone, who demonstrated the transmissibility of tetanus. Bizzozero also contributed to knowledge of histology and public health, emphasizing the control of malaria and tuberculosis.
Gone Camping
Four friends spend weeks planning the perfect lake camping and riding trip. 
Two days before the group is to leave Rob's wife puts her foot down and tells him he isn't going. 
Rob's friends are very upset that he can't go, but what can they do. 
Two days later the three get to the camping site only to find Rob sitting there with a tent set up, firewood gathered, and supper cooking on the fire. 
"Dang man, how long you been here and how did you talk your wife into letting you go?" 
"Well, I've been here since yesterday. Yesterday evening I was sitting in my chair and my wife came up behind me and put her hands over my eyes and said 'guess who'?" 
I pulled her hands off and she was wearing a brand new see through nightie. She took my hand and took me to our bedroom. The room had two dozen candles and rose pedals all over. She had on the bed, handcuffs and ropes! She told me to tie and cuff her to the bed and I did. And then she said, "now, you can do what ever you want." 
So here I am.