Brain Teasers User Profile
Mita Kojd
short ranking list

| | | |
| --- | --- | --- |
| 4. | Alfa Omega | 4657 |
| 5. | Djordje Timotijevic | 4549 |
| 6. | Mita Kojd | 4525 |
| 7. | Jakubovski Vladimir | 4443 |
| 8. | Chandu Rajyaguru | 4419 |
last 3 solved tasks
| | |
| --- | --- |
| NUMBERMANIA: Calculate the number 1783 using numbers [7, 6, 8, 3, 26, 270] and basic arithmetic operations (+, -, *, /). Each of the numbers can be used only once. | |
| NUMBERMANIA: Calculate the number 3717 using numbers [1, 6, 4, 3, 24, 179] and basic arithmetic operations (+, -, *, /). Each of the numbers can be used only once. | |
| If b06aa - 15aa5 = c53bc find number abc. Multiple solutions may exist. | |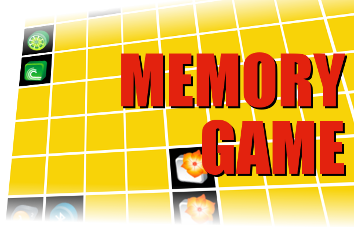 Percival Lowell
Died 12 Nov 1916 at age 61 (born 13 Mar 1855).American astronomer who predicted the existence of the planet Pluto and initiated the search that ended in its discovery. Lowell was also passionately committed to finding proof of intelligent life on Mars. In 1894, he founded the Lowell Observatory, atop Mars Hill, at Flagstaff as Arizona's first astronomical observatory. Studying Mars, Lowell drew in intricate detail, the network of several hundred fine, straight lines and their intersection in a number of "oases." Lowell concluded that the bright areas were deserts and the dark ones were patches of vegetation. He believed further, that water from the melting polar cap flowed down the canals toward the equatorial region to revive the vegetation.
Liver and cheese....
Three handsome male dogs are walking down the street when they see a beautiful, enticing, female poodle.
The three male dogs fall all over themselves in an effort to be the one to reach her first, but end up arriving in front of her at the same time. They're speechless before her beauty, slobbering on themselves and hoping for just a glance from her in return.
Aware of her charms and her obvious effect on the three suitors, she decides to be kind and tells them, "The first one who can use the words "liver" and "cheese" together in an imaginative, intelligent sentence can go out with me."
The sturdy, muscular black Lab speaks up quickly and says "I love liver and cheese."
"Oh, how childish," said the Poodle. "That shows no imagination or intelligence whatsoever." She turned to the tall, shiny Golden Retriever and said "How well can you do?"
"Um. I HATE liver and cheese," blurts the Golden Retriever.
"My, my," said the Poodle. "I guess it's hopeless. That's just as dumb as the Lab's sentence." She then turns to the last of the three dogs and says, "How about you, little guy?"
The last of the three, tiny in stature but big in finesse, is the Chihuahua. He gives her a smile, a sly wink, turns to the Golden Retriever and the Lab and says: "Liver alone. Cheese mine."