Brain Teasers User Profile
Max S.
short ranking list

| | | |
| --- | --- | --- |
| 148. | saber zafarpoor | 34 |
| 149. | HOPE ABARANWOLU | 34 |
| 150. | Max S. | 33 |
| 151. | Praveena Karthik | 33 |
| 152. | Nešić Olivera | 33 |
last 3 solved tasks
| | |
| --- | --- |
| Solve this number puzzle. What will be the missing number? (6, 15, 28, 45, ??) | |
| How many times can you subtract the number 5 from 25? | |
| Solve Mathematical Puzzle: 4, 5, 6, 8, 11, 16, ?, 37, 58, 92 | |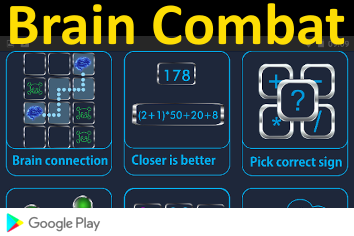 Dennis Robert Hoagland
Born 2 Apr 1884; died 5 Sep 1949 at age 65.American plant physiologist who was an authority on plant and soil interactions. He recognized early that the complex problems of soil and plant interrelations must be studied with rigid experimental control and the isolation of individual variables. Thus, he perfected the water-culture technique for growing plants without soil, which nutrient solution is still in plant physiology research. He collected much data on the influence of oxygen, temperature, light, and other factors on ion absorption by roots. In the late 1930's, he adopted radioactive isotopes as tracers. In his fieldwork on soil chemistry he studied zinc, potassium, and phosphate deficiencies of fruit trees in California. He influenced further intensive study of aspects of micronutrients (trace elements).
Special gift
An older, white haired man walked into a jewelry store one Friday evening with a beautiful young gal at his side.
He told the jeweler he was looking for a special ring for his girlfriend.The jeweler looked through his stock and brought out a $5,000 ring and showed it to him.
The old man said, "I don't think you understand, I want something very special."
At that statement, the jeweler went to his special stock and brought another ring over.
"Here's a stunning ring at only $40,000," the jeweler said.
The young lady's eyes sparkled and her whole body trembled with excitement.
The old man seeing this said, "We'll take it."
The jeweler asked how payment would be made and the old man stated by check. "I know you need to make sure the check is good, so I'll write it now and you can call the bank on Monday to verify the funds and I'll pick the ring up Monday afternoon," he said.
Monday morning, a very teed-off jeweler phoned the old man. "There's no money in that account."
"I know", said the old man, "but can you imagine the weekend I had?"