Brain Teasers User Profile
Max S.
short ranking list

| | | |
| --- | --- | --- |
| 147. | saber zafarpoor | 34 |
| 148. | HOPE ABARANWOLU | 34 |
| 149. | Max S. | 33 |
| 150. | Praveena Karthik | 33 |
| 151. | Nešić Olivera | 33 |
last 3 solved tasks
| | |
| --- | --- |
| Solve this number puzzle. What will be the missing number? (6, 15, 28, 45, ??) | |
| How many times can you subtract the number 5 from 25? | |
| Solve Mathematical Puzzle: 4, 5, 6, 8, 11, 16, ?, 37, 58, 92 | |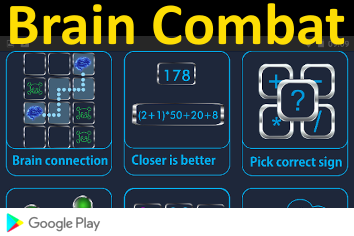 Hugh Burgess
Died 23 Feb 1892 (born c. 1825).British-born American co-inventor (1852, with Charles Watt) of the "soda" process to produce paper from wood pulp, digesting wood shavings by cooking them in a caustic soda (sodium hydroxide) solution. In 1719, Frenchman Rene de Reaumur suggested using wood to make paper, similar to the paper-like material created by North American wasps to build their nests. By 1850, when a German, Friedrich Keller, devised a grinding method to make paper from wood, the product had poorer quality than rag pulp. Burgess and Watt devised a way to separate the cellulose from the intercellular lignin matter (to render the cellulose fit for being made into paper) and to produce fibres of proper length for immediate felting into paper.«
A man went to his doctor, seek...
A man went to his doctor, seeking help for his terrible addiction to cigars. The doctor was quite familiar with his very compulsive patient, so recommended an unusual and quite drastic form of aversion therapy.
"When you go to bed tonight, take one of your cigars, unwrap it, and stick it completely up your butt. Then remove it, rewrap it, and place it back with all the others, in such a fashion as you can't tell which one it is. The aversion is obvious, you won't dare smoke any of them, not knowing which is the treated cigar."
"Thanks doc, I'll try it." And he did. But three weeks later he came back and saw the doctor again.
"What? My recommendation didn't work? It was supposed to be effective even in the most addictive of cases, such as yours is!" answered the doctor.
"Well, it kind of worked, doc. At least I was able to transfer my addiction," replied the patient.
"What is that supposed to mean?" demanded the doctor.
"Well, I don't smoke cigars anymore, but now I can't go to sleep at night unless I have a cigar shoved up my butt."