Brain Teasers User Profile
Max S.
short ranking list

| | | |
| --- | --- | --- |
| 107. | saber zafarpoor | 34 |
| 108. | Lidija Duvnjak | 33 |
| 109. | Max S. | 33 |
| 110. | Praveena Karthik | 33 |
| 111. | Nešić Olivera | 33 |
last 3 solved tasks
| | |
| --- | --- |
| Solve this number puzzle. What will be the missing number? (6, 15, 28, 45, ??) | |
| How many times can you subtract the number 5 from 25? | |
| Solve Mathematical Puzzle: 4, 5, 6, 8, 11, 16, ?, 37, 58, 92 | |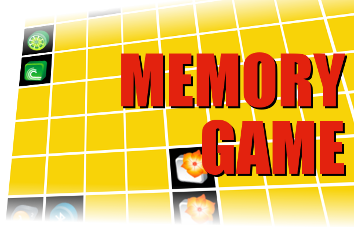 Franklin's electricity experiments
In 1747, the fascination with electricity upon reaching the American colonies was the subject of Benjamin Franklin's first of the famous series of letters in which he described his experiments on electricity to Peter Collinson, Esq., of London. He thanked Collison for his "kind present of an electric tube with directions for using it"with which he and others did electrical experiments. "For my own part I never was before engaged in any study that so totally engrossed my attention and my time as this has lately done; for what with making experiments when I can be alone, and repeating them to my friends and acquaintances, who, from the novelty of the thing, come continually in crowds to see them, I have, during some months past, had little leisure for anything else."«[Quoted from: "Franklin's Researches in Electricity" by Professor Edward L. Nichols in The Record of the Celebration of the Two Hundredth Anniversary of the Birth of Benjamin Franklin, published by the American Philosophical Society (1906)]
Mr. Bear and Mr. Rabbit lived...
Mr. Bear and Mr. Rabbit lived in the same forest, but they didn't like each other very much. One day, while walking through the woods, and they came across a golden frog. They were amazed when the frog talked to them. The golden frog admitted that he didn't often meet anyone, but, when he did, he always gave them six wishes, so he told them that they could have three wishes each.
Mr. Bear immediately wished that all the other bears in the forest were females. The frog granted his wish.
Mr. Rabbit, after thinking for a while, wished for a crash helmet. One appeared immediately, and he placed it on his head.
Mr. Bear was amazed at Mr. Rabbit's wish, but carried on with his second wish. He wished that all the bears in the neighboring forests were females as well, and the frog granted his wish.
Mr. Rabbit then wished for a motorcycle. It appeared before him, and he climbed on board and started revving the engine.
Mr. Bear could not believe it and complained that Mr. Rabbit had wasted two wishes that he could have had for himself. Shaking his head, Mr. Bear made his final wish, that all the other bears in the world were females as well, leaving him as the only male bear in the world. The frog replied that it had been done, and they both turned to Mr. Rabbit for his last wish.
Mr. Rabbit revved the engine, thought for a second, then said, "I wish that Mr. Bear was gay!" and rode off as fast as he could.