Brain Teasers User Profile
ATHARVA ROCKS
short ranking list

| | | |
| --- | --- | --- |
| 310. | Awesumnez_501 | 5 |
| 311. | Luke Herlihy | 5 |
| 312. | ATHARVA ROCKS | 5 |
| 313. | Roger Wang | 5 |
| 314. | Richard Dewey | 5 |
last 3 solved tasks
| | |
| --- | --- |
| If 362bc + c14ca = 11aa4b find number abc. Multiple solutions may exist. | |
| Out of 100 ladies attending the dance, 85 had a white hand bag, 75 had black shoes, 60 carried an umbrella, 90 wore a ring. How many ladies must have had all four items? | |
| MATH PUZZLE: Can you replace the question mark with a number? | |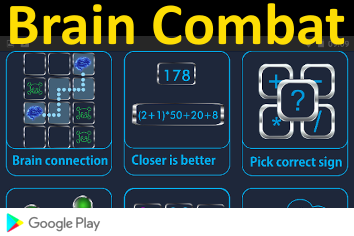 Charles Palache
Born 18 Jul 1869; died 5 Dec 1954 at age 85.American mineralogist who was one of the most eminent crystallographers and mineralogists of the world, he lived in a period of revolutionary developments in mineralogical science. At the University of California (PhD 1887), he did the field work for the first geologic maps of the San Francisco Peninsula and the Berkley area. In 1895, while at Heidelberg taking courses in petrography, he was introduced to morphological crystallography by Victor Goldschmidt. Palache threw himself with enthusiasm into the study of crystals, and laid the foundation for the work he pursued vigorously for the next fifty-five years.Image: Crystal drawing of usual graphite crystal from Sterling Hill, NJ, from Palache's 1941 paper in American Mineralogist.
A professor of chemistry wante...
A professor of chemistry wanted to teach his 5th grade class a lesson about the evils of liquor, so he produced an experiment that involved a glass of water, a glass of whiskey, and two worms.
"Now, class, closely observe the worms," said the professor while putting a worm into the water.
The worm in the water writhed about, happy as a worm in water could be. He then put the second worm into the whiskey. It curled up and writhed about painfully, then quickly sank to the bottom, dead as a doornail.
"Now, what lesson can we learn from this experiment?" the professor asked.
Johnny, who naturally sits in back, raised his hand and wisely, responded confidently, "Drink whiskey and you won't get worms."