Brain Teasers User Profile
Zee
short ranking list

| | | |
| --- | --- | --- |
| 257. | 秀滿清樹 | 9 |
| 258. | Piotr Pastusiak | 9 |
| 259. | Zee | 9 |
| 260. | Lazar Tanasijevic | 9 |
| 261. | Tejo Rio | 9 |
last 3 solved tasks
| | |
| --- | --- |
| Can you decrypt hidden message (Z LJVU KF SV R SREBVI SLK Z CFJK ZEKVIVJK)? | |
| Find the pattern to determine what the missing number is. | |
| Look carefully the picture and guess the band name. | |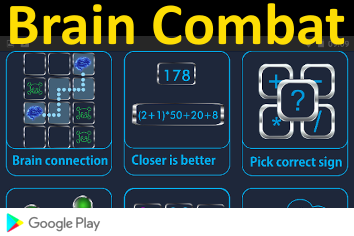 William King Gregory
Born 19 May 1876; died 29 Dec 1970 at age 94. American palaeontologist who specialized in anatomy and particularly in dentition (the development of teeth), in fish and mammals. In 1899, he was invited by Dr. Henry Fairfield Osborn and joined the staff of the American Museum of Natural History, New York. Over the years Dr. Gregory planned and supervised a number of exhibitions for the museum. These included one on men of the Stone Age, completing the Hall of Fishes of the World, and one on anatomy that illustrated the evidence of man's origin from lower members of the order of primates. He published extensively during five decades. His books includeOur Face From Fish to Man (1929) and Evolution Emerging (1951).
Scary Flight
After waiting for what seemed like an eternity, the stewardess announces over the intercom that "we're just waiting for the pilots."

The passengers look out the window and see two men, dressed as pilots walking towards the plane. Both men are using guide dogs and appear to be blind. There are murmurs among the passengers, and some believe it is a joke.

The men board the plane and go into the cockpit. More concerned murmurs and uneasy chuckles from the passengers. The plane taxis normally to the runway and begins it's takeoff. As passengers look out the window they realize they are nearing the end of the runway. The entire passenger cabin begins screaming but the plane lifts off just before the end of the runway. The passengers calm down and chuckle to themselves, at this point believing that they fell for a joke.
In the cockpit, the pilot turns to his copilot and says "you know, one day those people are gonna scream too late and we're all gonna die!"