Brain Teasers User Profile
Donya Sayah30
short ranking list

| | | |
| --- | --- | --- |
| 16. | Linda Tate Young | 2235 |
| 17. | Eugenio G. F. de Kereki | 2220 |
| 18. | Donya Sayah30 | 2174 |
| 19. | Maryam Pouya | 2117 |
| 20. | On On Lunarbasil | 2080 |
last 3 solved tasks
| | |
| --- | --- |
| Remove 6 letters from this sequence (SSAERIOXUSLCYCB) to reveal a familiar English word. | |
| Find the country and its capital city, using the move of a chess knight. First letter is L. Length of words in solution: 10,10. | |
| Find the first and the last name of a famous person. Text may go in all 8 directions. Length of words in solution: 5,7. | |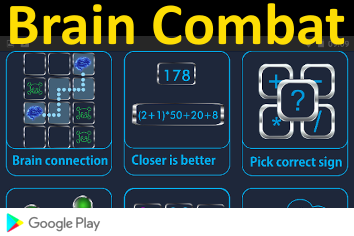 Vladimir Prelog
Born 23 Jul 1906; died 7 Jan 1998 at age 91.Yugoslavian-Swiss chemist who shared the 1975 Nobel Prize for Chemistry with John W. Cornforth for his work on the stereochemistry of organic molecules and reactions. Stereochemistry is the study of the three-dimensional arrangements of atoms within molecules. He authored systematic naming rules for molecules and their mirror-image version, that is, which configuration will be referred to as "dextra" and which will be the "levo" (right or left). Also, by X-ray diffraction, he elucidated the structure of several antibiotics.
Husband: I won't be able to s...
Husband: I won't be able to sleep after wards.
Wife: I can't sleep without it.
Husband: Why do you think of things like this in the middle of the night?
Wife: Because I'm hot.
Husband: You get hot at the darnest times.
Wife: If you love me I wouldn't have to beg you.
Husband: If you love me you'd be more considerate.
Wife: You don't love me anymore.
Husband: Yes I do, but let's forget it for tonight.
Wife: Booooooo ..!(Sob-Sob)
Husband: Alright, I'll do it.
Wife: What's the matter? Need a flashlight?
Husband: I can't find it.
Wife: Oh, for heaven's sake, feel for it.
Husband: There. Are you satisfied?
Wife: Oh, yes, honey.
Husband: Is it up far enough?
Wife: Oh, that's fine.
Husband: Now go to bed and from now on when you want the window open, do it yourself.