Brain Teasers User Profile
Taylor R. Pye
short ranking list

| | | |
| --- | --- | --- |
| 300. | Fernando Rodriguez | 3 |
| 301. | Nicole McLaren | 3 |
| 302. | Taylor R. Pye | 3 |
| 303. | Autumn Elizabeth | 3 |
| 304. | Renier van Staden | 3 |
last 3 solved tasks
| | |
| --- | --- |
| Here is a picture of a typical classroom with the children and their teacher, there are some related words hidden in the picture. Find 1 of 6 Words Hidden in the Picture. | |
| If 2+3=10, 8+4=96, 7+2=63, 6+5=66 then 9+5=? | |
| Which number should replace the question mark? | |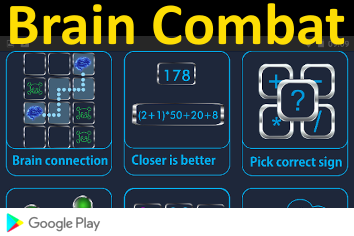 Xerography
In 1938, xerography was demonstrated by Chester F. Carlson. With his assistant, Otto Kornei, Carlson used a sulphur coating on a zinc plate, vigorously rubbed with a handkerchief to apply an electrostatic charge. A glass slide was prepared using India ink to write "10-22-38 ASTORIA," then laid on the sulphur surface in a darkened room. After illuminating them with a bright incandescent lamp for a few seconds, the slide was removed. When lycopodium powder was sprinkled on the sulphur surface and blown off, there remained a near-perfect image of the writing. Permanent copies were made by transferring the powder images to wax paper and heating the sheets to melt the wax. Xerox is a term coming from "xerography" which means dry writing and is a trademark.
Trouble Sleeping
The woman seated herself in the psychiatrists office. "What seems to be the problem?" the doctor asked.
"Well, I, uh," she stammered. "I think I, uh, might be a nymphomaniac."
"I see," he said. "I can help you, but I must advise you that my fee is $80 an hour."
"That's not bad," she replied. "How much for all night?"