Brain Teasers User Profile
Ahmed Awayes
short ranking list

| | | |
| --- | --- | --- |
| 583. | Simon H | 1 |
| 584. | Ross Goldberg | 1 |
| 585. | Ahmed Awayes | 1 |
| 586. | अमित यदुवंशी | 1 |
| 587. | Moazzam Siddiqui | 1 |
last 3 solved tasks
| | |
| --- | --- |
| Look at the series (11, 23, 58, 132, 134, ?), determine the pattern, and find the value of the next number! | |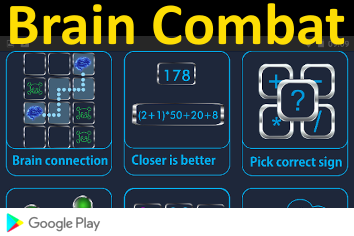 Johann Wilhelm Ritter
Died 23 Jan 1810 at age 33 (born 16 Dec 1776).German physicist who discovered the ultraviolet region of the spectrum (1801) and thus helped broaden man's view beyond the narrow region of visible light to encompass the entire electromagnetic spectrum from the shortest gamma rays to the longest radio waves. After studying Herschel's discovery of infrared radiation, he observed the effects of solar radiation on silver salts and deduced the existence of radiation outside the visible spectrum. He also made contributions to spectroscopy and the study of electricity.
Ray shows up at the bar all ou...
Ray shows up at the bar all out of breath so Dewey asks him what the hell is wrong with you?
So Ray says "Ive been running from the cops but I finally lost them"
Dewey then asked "what the hell did you do?"
Ray replied " I was pissing in the shower and the cops showed up to arrest me!"
"Thats not against the law" said Dewey, "Thats what I thought," said Ray.
"But those guys at Home Depot sure must of thought it was"