Brain Teasers User Profile
Rahul V
short ranking list

| | | |
| --- | --- | --- |
| 229. | Himanshu Shekhar | 7 |
| 230. | Branislava Milanovic | 7 |
| 231. | Rahul V | 7 |
| 232. | Sawutjan RU | 7 |
| 233. | Max TheWinCat | 7 |
last 3 solved tasks
| | |
| --- | --- |
| Who makes it, has no need of it. Who buys it, has no use for it. Who uses it can neither see nor feel it. What is it? | |
| My tines be long, My tines be short My tines end ere My first report. What am I? | |
| How much is 4x5? | |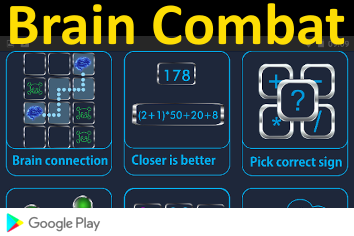 First telegraph used in railroading
In 1851, the first time train dispatching by telegraph in the U.S. took place when superintendent Charles Minot, of the Erie Railroad telegraphed 14 miles to Goshen, N.Y., to delay a train so that his train would not have to wait. Within weeks, all Erie trains were controlled by the telegraphed orders of a train dispatcher. Until that time the timetable was the sole authority for moving trains on the line. The "time interval rule" was cumbersome: a train had to wait one hour for an opposing train. If the train still didn't arrive, the brakeman on the waiting train must walk for 20 minutes ahead of his train with a red flag to stop the late train. The engineer of the waiting train would then operate to catch up to the brakeman. The routine was repeated as necessary.
One night, a man on his way...
One night, a man on his way home happened upon a drunk, down on his hands and knees searching for something under a street light. The man asked the drunk what he was looking for so diligently and the drunk said he had tripped and his Rolex wrist watch had broken loose from his wrist. The man, being a kindhearted soul, got down on his hands and knees and began assisting the drunk looking for his watch. After about ten minutes without any success, the man asked the drunk exactly where he tripped. "About a half a block up the street," the drunk said. "Why, pray tell," the man asked the drunk, "are you looking for your watch here if you lost it a half a block up the street?" The drunk replied, "The light is a lot better here."