Brain Teasers User Profile
Rahul V
short ranking list

| | | |
| --- | --- | --- |
| 274. | Himanshu Shekhar | 7 |
| 275. | Branislava Milanovic | 7 |
| 276. | Rahul V | 7 |
| 277. | Sawutjan RU | 7 |
| 278. | Max TheWinCat | 7 |
last 3 solved tasks
| | |
| --- | --- |
| Who makes it, has no need of it. Who buys it, has no use for it. Who uses it can neither see nor feel it. What is it? | |
| My tines be long, My tines be short My tines end ere My first report. What am I? | |
| How much is 4x5? | |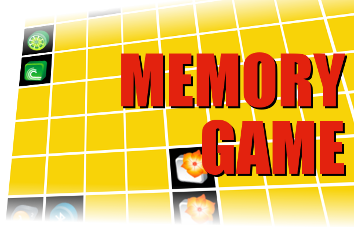 Jacques de Vaucanson
Died 21 Nov 1782 at age 73 (born 24 Feb 1709). French inventor of automata - robot devices of later significance for modern industry. In 1737-38, he produced a transverse flute player, a pipe and tabor player, and a mechanical duck, which was especially noteworthy, not only imitating the motions of a live duck, but also the motions of drinking, eating, and "digesting." He made improvements in the mechanization of silk weaving, but his most important invention was ignored for several decades - that of automating the loom by means of perforated cards that guided hooks connected to the warp yarns. (Later reconstructed and improved by J.-M. Jacquard, it became one of the most important inventions of the Industrial Revolution.) He also invented many machine tools of permanent importance.
The Good, the Bad and the U...
The Good, the Bad and the Ugly
Good: Your hubby and you agree, no more kids.
Bad: You can't find your birth control pills.
Ugly: Your daughter borrowed them.
Good: Your son studies a lot in his room.
Bad: You find several porn movies hidden there.
Ugly: You're in them.
Good: Your husband understands fashion.
Bad: He's a cross-dresser.
Ugly: He looks better than you.
Good: Your son's finally maturing.
Bad: He's involved with the woman next door.
Ugly: So are you.
Good: You give the birds and bees talk to your daughter.
Bad: She keeps interrupting.
Ugly: With corrections.
Good: Your wife's not talking to you.
Bad: She wants a divorce.
Ugly: She's a lawyer.
Good: The postman's early.
Bad: He's wearing fatigues and carrying an AK47.
Ugly: You gave him nothing for Christmas.
Good: Your daughter got a new job.
Bad: As a hooker.
Ugly: Your co-workers are her best clients.
Way ugly: She makes more money than you do.
Good: Your son is dating someone new.
Bad: It's another man.
Ugly: He's you're best friend.
Good: Your wife is pregnant.
Bad: It's triplets.
Ugly: You had a vasectomy five years ago.