Brain Teasers User Profile
Maryam Pouya
short ranking list

| | | |
| --- | --- | --- |
| 19. | Darrin Haywood | 1932 |
| 20. | Eugenio G. F. de Kereki | 1872 |
| 21. | Maryam Pouya | 1769 |
| 22. | Allen Wager | 1654 |
| 23. | Fuad Khalil Ibraheem | 1501 |
last 3 solved tasks
| | |
| --- | --- |
| The computer chose a secret code (sequence of 4 digits from 1 to 6). Your goal is to find that code. Black circles indicate the number of hits on the right spot. White circles indicate the number of hits on the wrong spot. | |
| See negative of movie scene and guess the title. Length of words in solution: 3,6,2,7 | |
| Which musician band has an album with a cover as in the picture? | |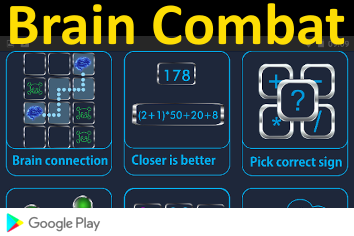 Glenn L. Martin
Born 17 Jan 1886; died 4 Dec 1955 at age 69.Glenn Luther Martin was an American aeronaut and inventor whosebombersand flying boats played important roles in WW II. His first planes were built in collaboration with mechanics from his auto shop, working in a disused church building that Martin rented. In 1909, Martin made his first successful flight; by 1911 he numbered among the most famous of the "pioneer birdmen."He incorporated the Glenn L. Martin Aircraft Company in 1912 as a manufacturer, and remained for forty years the senior aircraft manufacturer in the U.S. The vast majority of the more than 11,000 planes built by the company before it ceased producing aircraft in 1960, Martin Bombers pioneered the doctrine of airpower in the 1920's to 1930's and served in all theaters in World War II.
An elderly couple is vacationi...
An elderly couple is vacationing in the West. Sam always wanted a pair of authentic cowboy boots. Seeing some on sale one day, he buys them, wears them home, walking proudly. He walks into their room and says to his wife, "Notice anything different, Bessie?"

Bessie looks him over. "Nope."

Sam says excitedly, "Come on, Bessie, take a good look. Notice anything different about me?"

Bessie looks again. "Nope."

Frustrated, Sam storms off into the bathroom, undresses, and walks back into the room completely naked except for the boots. Again he asks, a little louder this time, "Notice anything different?"

Bessie looks up and down and says, "Sam, what's different? It was hanging down yesterday, it's hanging down today and it will be hanging down tomorrow!"

Furious, Sam yells, "And do you know why its hanging down, Bessie? It's hanging down because it's looking at my new boots!"

Bessie replies, "Should'a bought a hat, Sam!"