Brain Teasers User Profile
Maryam Pouya
short ranking list

| | | |
| --- | --- | --- |
| 17. | Linda Tate Young | 2235 |
| 18. | Donya Sayah30 | 2174 |
| 19. | Maryam Pouya | 2159 |
| 20. | On On Lunarbasil | 2157 |
| 21. | Nelson Coish | 2097 |
last 3 solved tasks
| | |
| --- | --- |
| My fruitfulness is sweet and full of taste; but now that my time has come, you should hurry or else you'll be late. What am I? | |
| Let's get ready for challenge. I think you know where I am. Because, as you know, I hold lots of knowledge. Really, I can lend a helping hand. Although since people most often come for Riveting good stories and tales, You, my friend, can find knowledge in me. Whether it be history, science, or Braille. I cannot be held in your hand, you see. I'm quite a bit larger than that. So come right in, and let's begin. Put on your thinking cap! What am I? | |
| Remove 7 letters from this sequence (IMXPORETAABNCAGUE) to reveal a familiar English word. | |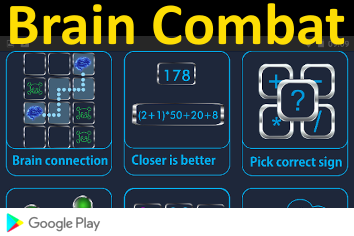 John Landen
Born 23 Jan 1719; died 15 Jan 1790 at age 70.British mathematician who made important contributions on elliptic integrals. As a trained surveyor and land agent (1762-88), Landen's interest in mathematics was for leisure. He sent his results on making the differential calculus into a purely algebraic theory to the Royal Society, and also wrote on dynamics, and summation of series. Landen devised an important transformation, known by his name, giving a relation between elliptic functions which expresses a hyperbolic arc in terms of two elliptic ones. He also solved the problem of the spinning top and explained Newton's error in calculating the precession. Landen was elected a Fellow of the Royal Society in 1766. He corrected Stewart's result on the Sun-Earth distance (1771).
Mad men are given a test to ch...
Mad men are given a test to check their mental state. The instructor draws a door on the wall and orders them to go out.
They start rushing to the door but one remains sitting. The instructor goes to him and asks; "why didn't you join the others?" He replies, "let them fight they forgot I have the keys"