Brain Teasers User Profile
richard dindin
short ranking list

| | | |
| --- | --- | --- |
| 84. | Preethum Prithviraj | 130 |
| 85. | Gregory Dorvil | 129 |
| 86. | richard dindin | 128 |
| 87. | Seah Owen | 117 |
| 88. | Milan Borkovic | 114 |
last 3 solved tasks
| | |
| --- | --- |
| Which number should replace the question mark? Author: Sumbul Azeem | |
| MATH PUZZLE: Can you replace the question mark with a number? | |
| If ROSE is coded as 6821, CHAIR is coded as 73456 and PREACH is coded as 961473 what will be the code for SEARCH? | |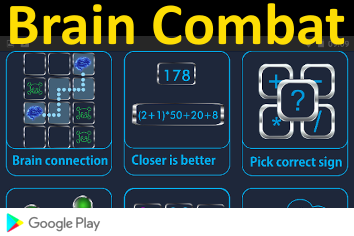 Kirk Bryan
Died 22 Aug 1950 at age 62 (born 22 Jul 1888).American geologist and geomorphologist who pioneered in explaining the forces that molded the present landforms of arid climates. Through his studies in hydrology, Bryan became an authority on the geology of water conservation and dam sites, and on several occasions served as consultant to the Mexican government on the construction of dams and reservoirs for reclamation projects. In 1923-25, Bryan served as geologist on archaeological expeditions in the Chaco Canyon area of New Mexico where he applied geological research as an aid to archaeological and anthropological investigation. His correlations of alluviums, cave deposits bearing artifacts, moraines, and till helped establish the antiquity of man in North America.
Fooling Around
One Sunday morning George burst into the living room and said, "Dad! Mom! I have some great news for you! I am getting married to the most beautiful girl in town. She lives a block away and her name is Susan. After dinner, George's dad took him aside, "Son, I have to talk with you. Look at your mother, George. She and I have been married 30 years, she's a wonderful wife and mother, but, she has never offered much excitement in the bedroom, so I used to fool around with women a lot."
"Susan is actually your half sister, and I'm afraid you can't marry her." George was brokenhearted.
After eight months he eventually started dating girls again. A year later he came home and very proudly announced, "Diane said yes! We're getting married in June." Again his father insisted on another private conversation and broke the sad news. "Diane is your half sister too, George.
"I'm awfully sorry about this." George was livid! He finally decided to go to his mother with the news his father had shared.
"Dad has done so much harm. I guess I'm never going to get married," he complained. "Every time I fall in love, Dad tells me the girl is my half sister."
"Hee hee," his mother chuckled, shaking her head, "Don't pay any attention to what he says. He's not really your father."