Brain Teasers User Profile
Lubo Madaras
short ranking list

| | | |
| --- | --- | --- |
| 78. | richard dindin | 128 |
| 79. | Seah Owen | 117 |
| 80. | Lubo Madaras | 111 |
| 81. | Samrat Mitra | 107 |
| 82. | Mirsad Mirsaga | 105 |
last 3 solved tasks
| | |
| --- | --- |
| The computer chose a secret code (sequence of 4 digits from 1 to 6). Your goal is to find that code. Black circles indicate the number of hits on the right spot. White circles indicate the number of hits on the wrong spot. | |
| The computer chose a secret code (sequence of 4 digits from 1 to 6). Your goal is to find that code. Black circles indicate the number of hits on the right spot. White circles indicate the number of hits on the wrong spot. | |
| Find the country and its capital city, using the move of a chess knight. First letter is D. Length of words in solution: 7,10. | |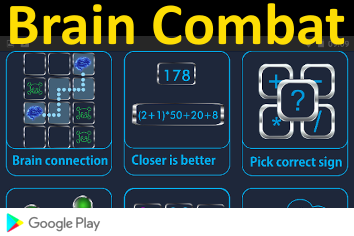 Stephanie Kwolek
Died 18 Jun 2014 at age 90 (born 31 Jul 1923). American chemist and inventor of Kevlar. Shortly after graduating with a bachelor's degree in chemistry (1946), she began a career at DuPont's textile fibers department in Buffalo, New York. Kwolek was assigned to search for a new, high-performance fiber that would be acid- and base-resistant and stable at high temperatures, suitable to replace steel in radial tyres. After extensive experimentation, she created a polymer solution which, when spun into a fibre, was five times stronger than steel and had half the density of fiberglass. It was named Kevlar. Today, this fibre is used to make bullet-proof jackets military helmets, aircraft parts, inflatable boats, gloves, rope, and building materials. Kwolek never pursued a Ph.D. degree. She was the fourth woman inducted into the National Inventors Hall of Fame (1995).
A little boy wanted $100.0...
A little boy wanted $100.00 badly and prayed for two weeks but nothing happened. Then he decided to write GOD a letter requesting the $100. When the postal authorities received the letter addressed to GOD USA, they decided to send it to President Clinton. the President was so impressed, touched, and amused that he instructed his secretary to send the little boy a $5.00 bill. President Clinton thought this would appear to be a lot of money to a little boy. The little boy was delighted with the $5.00 and sat down to write a thank you note to GOD, which read: Dear GOD, Thank you very much for sending the money, however, I noticed that for some reason you had to send it through Washington D.C. and, as usual, those jerks deducted $95.00.