Brain Teasers User Profile
Brian Macpherson
short ranking list

| | | |
| --- | --- | --- |
| 68. | Gia Linh Luu | 181 |
| 69. | Filip Ginder | 181 |
| 70. | Brian Macpherson | 176 |
| 71. | Chu Đức Tuyển | 174 |
| 72. | Norie Buenavista | 171 |
last 3 solved tasks
| | |
| --- | --- |
| Find the country and its capital city, using the move of a chess knight. First letter is L. Length of words in solution: 7,8. | |
| MATH PUZZLE: Can you replace the question mark with a number? | |
| Find the first and the last name of a famous person. Text may go in all 8 directions. Length of words in solution: 5,7. | |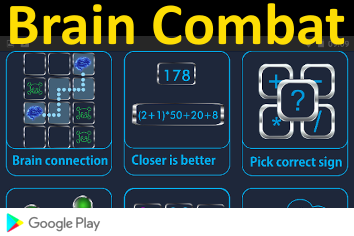 Levi's patented
In 1873, Jacob W Davis of Reno, Nevada, received a U.S. patent (No.139,121) on a rivet process for strengthening the pocket openings of canvas pants. He assigned the patent to himself and Levi Strauss, as his business partner. Jacob Davis was in charge of manufacturing when Levi Strauss & Co. opened its two San Francisco factories. Sometime during 1873, the first riveted clothing was made and sold. (The exact date is unknown; the company's historic records were lost in the 1906 San Francisco earthquake and fire.) For nearly 20 years, Levi Strauss & Co. was the only company making riveted clothing, until the patent expired around 1891. Thereafter, dozens of garment manufacturers began to imitate the original riveted clothing.
There were two guys working fo...
There were two guys working for the city. One would dig a hole -- he would dig, dig, dig.
The other would come behind him and fill the hole -- fill, fill, fill. These two men worked furiously; one digging a hole, the other filling it up again.
A man was watching from the sidewalk and couldn't believe how hard these men were working, but couldn't understand what they were doing. Finally he had to ask them.
He said to the hole digger, "I appreciate how hard you work, but what are you doing? You dig a hole and your partner comes behind you and fills it up again!"
The hole digger replied, "Oh yeah, must look funny, but the guy who plants the trees is sick today."