Brain Teasers User Profile
sara ghorbani
short ranking list

| | | |
| --- | --- | --- |
| 124. | Samantha Wilson | 48 |
| 125. | Matthew Greenwood | 48 |
| 126. | sara ghorbani | 44 |
| 127. | Milana Padezanin | 43 |
| 128. | Ashok S | 43 |
last 3 solved tasks
| | |
| --- | --- |
| MATH PUZZLE: Can you replace the question mark with a number? | |
| Look at the picture, determine the pattern and replace the question mark with a number. | |
| MATH PUZZLE: Can you replace the question mark with a number? | |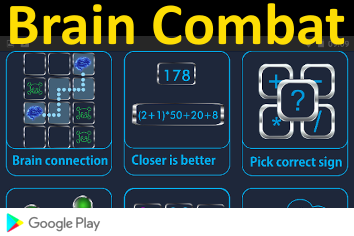 Pieter Zeeman
Born 25 May 1865; died 9 Oct 1943 at age 78. Dutch physicist who was an authority on magneto-optics. In 1896, he discovered the "Zeeman effect," the "phenomena produced in spectroscopy by the splitting up of spectral lines in a magnetic field." He shared (with Hendrik A. Lorentz) the Nobel Prize for Physics in 1902 for his discovery of the Zeeman effect.
The Parisian Belle And The Midwestern Salesman
The owner and head of sales of a large furniture store in the mid-west arrived in Paris on a buying trip. As he was checking into a hotel he struck up an acquaintance with a beautiful young lady. However, she only spoke French and he only spoke English, so each couldn't understand a word the other spoke.
He took out a pencil and a notebook and drew a picture of a taxi. She smiled, nodded her head and they went for a ride in the park.
Later, he drew a picture of a table in a restaurant with a question mark and she nodded, so they went to dinner.
After dinner, he sketched two dancers and she was delighted. They went to several night-clubs, drank champagne, danced and had a glorious evening.
It had gotten quite late when she motioned for the pencil and drew a picture of a four-poster bed. He was utterly amazed and took her home. To this very day, he still doesn't know how she guessed that he was a furniture salesman!