Brain Teasers User Profile
sara ghorbani
short ranking list

| | | |
| --- | --- | --- |
| 96. | Samantha Wilson | 48 |
| 97. | Matthew Greenwood | 48 |
| 98. | sara ghorbani | 44 |
| 99. | Milana Padezanin | 43 |
| 100. | Ashok S | 43 |
last 3 solved tasks
| | |
| --- | --- |
| MATH PUZZLE: Can you replace the question mark with a number? | |
| Look at the picture, determine the pattern and replace the question mark with a number. | |
| MATH PUZZLE: Can you replace the question mark with a number? | |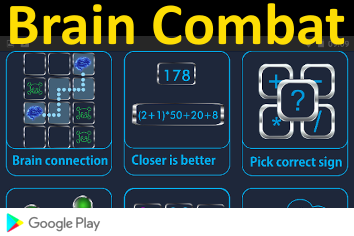 Shoemaker-Levy comet
In 1994, the last of the large fragments of the comet Shoemaker-Levy struck Jupiter (Fragment W). This image of the collision of comet fragment W consists of one frame taken within the 7-second period that the impact was visible to the spacecraft Galileo. Enhanced, it shows a bright point about 44 degrees south latitude on the far side of Jupiter from the Earth. The frame was obtained at 8:06 UT on July 22, 1994, with Galileo at a distance of about 150 million miles from Jupiter.
English lessons
A missionary suddenly realizes that the one thing he hasn't yet taught the natives he serves is how to speak English, so he takes the chief for a walk in the jungle.
He points to a tree and says to the chief: "This is a tree." The chief looks at the tree and grunts: "Tree."
The missionary is pleased with the response. They walk a little farther and the missionary points to a rock and says: "This is a rock."
Hearing this, the chief looks and grunts: "Rock."
The missionary is really getting enthusiastic about the results when he hears a rustling in the bushes.
As he peeks over the top, he sees a couple of the natives in the midst of heavy sexual activity. Flustered, the missionary quickly says to the chief: "Riding a bike."
The chief looks at the preoccupied couple briefly, pulls out his blowgun and kills them.
The missionary goes ballistic and yells at the chief that he has spent years teaching the tribe how to be civilized and kind to each other.
"How could you kill these people in cold blood that way?" he demands.
"My bike," the chief replies.