Brain Teasers User Profile
Ahmed Ayob
short ranking list

| | | |
| --- | --- | --- |
| 316. | Fatima Jan | 5 |
| 317. | Tatjana Tanja Milosevic | 5 |
| 318. | Ahmed Ayob | 5 |
| 319. | Abhishek Nagwekar | 5 |
| 320. | Neelesh Kamath | 5 |
last 3 solved tasks
| | |
| --- | --- |
| The picture shows two parents, two children and their pets sitting down and enjoying reading their books. But there in and among them are six hidden words. Find 1 of 6 Words Hidden in the Picture. | |
| If 2+3=10, 8+4=96, 7+2=63, 6+5=66 then 9+5=? | |
| Which number should replace the question mark? | |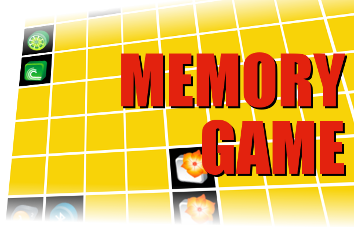 Robert Koch
Born 11 Dec 1843; died 27 May 1910 at age 66. (Heinrich Hermann) Robert Koch was a German physician, a founder of the science of bacteriology, who discovered the tubercle bacillus (1882) and the cholera bacillus (1883). He studied bubonic plague in Bombay (1897) and malaria and sleeping sickness in Africa. In addition Koch investigated tropical dysentery, and the Egyptian eye disease (trachoma), and typhus recurrens in tropical Africa. He also carried out work of exceptional importance concerning destructive tropical cattle diseases, such as rinderpest, Surra disease, Texas fever, coast fever in cattle and the trypanosome disease carried by the tsetse fly. He won the Nobel Prize for Physiology or Medicine in 1905, "for his investigations and discoveries in relation to tuberculosis."
John Paul and Lizzy
The Pope and Queen Elizabeth were standing on a balcony beaming at thousands of people in the forecourt below.
The Queen says to the Pope out of the corner of her mouth,
'I bet you a tenner that I can make every English person in the crowd go wild with just a wave of my hand.'
The Pope says, 'No way. You can't do that.'
The Queen says, 'Watch this.' So she waves her hand and every English person in the crowd goes crazy, waving their little plastic Union jacks on sticks and cheering and basically going ballistic.
So the Pope is standing there going, 'Uh oh, what am I going to do? I never thought she'd be able to do it.'
So he thinks for a minute and then he turns to her and says, 'I bet you I can make every Irish person in the crowd go wild, not just now, but for the rest of the week, with just one nod of my head.'
The Queen says, 'No way. It can't be done.'
So the Pope head butts her.