Brain Teasers User Profile
Snigdha Bishnu
short ranking list

| | | |
| --- | --- | --- |
| 80. | Gab Aguilar | 84 |
| 81. | Nemanja Katanic | 84 |
| 82. | Snigdha Bishnu | 80 |
| 83. | 손진환 | 79 |
| 84. | Victoria Ogino | 75 |
last 3 solved tasks
| | |
| --- | --- |
| Remove 5 letters from this sequence (AOMEEDIUCATIOEN) to reveal a familiar English word. | |
| MATH PUZZLE: Can you replace the question mark with a number? | |
| The computer chose a secret code (sequence of 4 digits from 1 to 6). Your goal is to find that code. Black circles indicate the number of hits on the right spot. White circles indicate the number of hits on the wrong spot. | |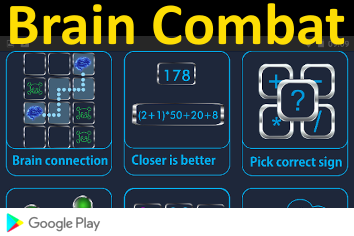 Thomas Edison
Died 18 Oct 1931 at age 84 (born 11 Feb 1847). Thomas Alva Edison was an American inventor who held a world record 1,093 patents (including those held jointly) and created the world's first industrial research laboratory. He showed an early curiosity for explanations of how everything worked and was especially interested in chemistry. He began selling newspapers on the railroad at age 12, and learned how to operate a telegraph. In 1868, his first invention was an electric vote-recording machine. In 1869, he made improvements on the stock-ticker. In 1876 he moved his laboratory to Menlo Park, N.J., where he invented his phonograph (1877) and the first prototype of a commercially practical incandescent electric light bulb (1879). Other inventions included storage batteries, a dictaphone, and a mimeograph. By the late 1880s he made motion pictures, and by 1912 was experimenting with talking pictures. Edison developed electric power from central generating stations. He became known internationally as "the Wizard of Menlo Park."In 1962 his second laboratory and home in West Orange, New Jersey, was designated a U.S. National Historic Site.
Spaghetti
A wealthy man was having an affair with an Italian woman for several months. One night, during one of their rendezvous, she confided in him that she was pregnant. Not wanting to ruin his reputation or his marriage, he paid her a large sum of money if she would go to Italy to secretly have the child. If she stayed in Italy to raise the child, he would also provide child support until the child turned 18. She agreed, but asked how he would know when the baby was born. To keep it discreet, he told her simply to mail him a post card, and write "Spaghetti" on the back. He would then arrange for child support payments to begin.
One day, about 9 months later, he came home to his confused wife. "Honey," she said, "you received a very strange post card today."
"Oh, just give it to me and I'll explain it" he said.
The wife obeyed, and watched as her husband read the card, turned white, and fainted.
On the card was written: "Spaghetti, Spaghetti, Spaghetti. Two with meatballs, one without."