Brain Teasers User Profile
Snigdha Bishnu
short ranking list

| | | |
| --- | --- | --- |
| 101. | Gab Aguilar | 84 |
| 102. | Nemanja Katanic | 84 |
| 103. | Snigdha Bishnu | 80 |
| 104. | 손진환 | 79 |
| 105. | Joan Brioso | 71 |
last 3 solved tasks
| | |
| --- | --- |
| Remove 5 letters from this sequence (AOMEEDIUCATIOEN) to reveal a familiar English word. | |
| MATH PUZZLE: Can you replace the question mark with a number? | |
| The computer chose a secret code (sequence of 4 digits from 1 to 6). Your goal is to find that code. Black circles indicate the number of hits on the right spot. White circles indicate the number of hits on the wrong spot. | |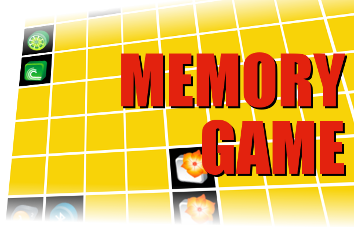 Joel H. Hildebrand
Born 16 Nov 1881; died 30 Apr 1983 at age 101. U.S. educator and chemist whose monograph Solubility (1924; later editions, Solubility of Non-Electrolytes) was the classic reference for almost a half century. The Hildebrand solubility parameter carries his name. Through his research on the chemistry of solutions, he helped to protect deep-sea divers from "bends." He led the fight against a faculty "loyalty oath," a non-Communist declaration, at University of California (1950). He had no sympathy with Communists, but he and other prominent members of the faculty felt that the oath, by being required of teachers alone, was discriminatory with regard to all university employees. Two years later, the California State Supreme Court decided unanimously in favour of the faculty.
Bike
A Priest was about to finish his tour of duty in the jungle where he has spent years teaching the natives to be civilized and kind to each other when he realizes that the one thing he never taught them was how to speak English. 
So he takes the chief for a walk in the forest. He points to a tree and says to the chief, "This is a tree."
The chief looks at the tree and grunts, "Tree."
The Priest is pleased with the response. They walk a little further and he points to a rock and says, "This is a rock."
Hearing this, the chief looks and grunts, "Rock."
The Priest was really getting enthusiastic about the results when he hears a rustling in the bushes. As they peek over the top, he sees a couple of natives in the midst of heavy sexual activity.
The Priest is really flustered and quickly responds, "Man riding a bike."
The chief looks at the couple briefly, pulls out his blowgun and kills them both..
The Priest goes ballistic and yells at the chief that he has spent years teaching the tribe how to be civilized and be kind to each other, so how could he kill these people in cold blood that way?
The chief replied, "My bike."