Brain Teasers User Profile
MAZHER NAQVI
short ranking list

| | | |
| --- | --- | --- |
| 477. | Rolf Salhus | 2 |
| 478. | Geraldo Rabelo | 2 |
| 479. | MAZHER NAQVI | 2 |
| 480. | Simorangkir MSCS | 2 |
| 481. | Android Gamerz | 2 |
last 3 solved tasks
| | |
| --- | --- |
| Remove 3 letters from this sequence (DIVOOORDCE) to reveal a familiar English word. | |
| I can run swiftly and silently when you want me to stay still, I can move slowly and cautiously and am yours to fill. You look at me often and yet you always forget me, I am the most feared killer, yet you can't live without me. Sometimes you have me for all to spare, Yet when you need me, I am not there. You can waste me, or cherish me, you choose the track, But once you're done you can never get me back. What is it? | |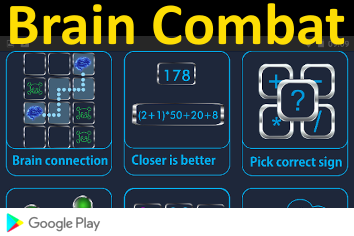 First series of photographs of solar eclipse
In 1860, a series of photographs of a total solar eclipse was made by Warren De la Rue (1815-1889) in Spain, and by Father Angelo Secchi at another location 500-km away. The value of photography as a means of investigating the solar appendages was demonstrated when the images were compared at various stages of the eclipse. The moon was clearly seen to advance over the "red protuberances" and settle forever that they belonged to the sun and and not the moon.
A boy was having a lot of diff...
A boy was having a lot of difficulty in French class. To encourage him, his teacher said, "You'll know you're really beginning to get it when you start dreaming in French."
The boy ran into class all excited one day, saying, "Teacher, teacher! I had a dream last night and everyone was talking in French!" "Great!" said the teacher; "what were they saying?" "I don't know," the boy replied; "I couldn't understand them."