Brain Teasers User Profile
Alexandra Santos
short ranking list

| | | |
| --- | --- | --- |
| 300. | Alexis StLaurent | 7 |
| 301. | bipinraj kunwar | 7 |
| 302. | Alexandra Santos | 7 |
| 303. | Anh Phạm | 7 |
| 304. | Anish Karki | 7 |
last 3 solved tasks
| | |
| --- | --- |
| The computer chose a secret code (sequence of 4 digits from 1 to 6). Your goal is to find that code. Black circles indicate the number of hits on the right spot. White circles indicate the number of hits on the wrong spot. | |
| The computer chose a secret code (sequence of 4 digits from 1 to 6). Your goal is to find that code. Black circles indicate the number of hits on the right spot. White circles indicate the number of hits on the wrong spot. | |
| I go around in circles, But always straight ahead Never complain, No matter where I am led. What am I? | |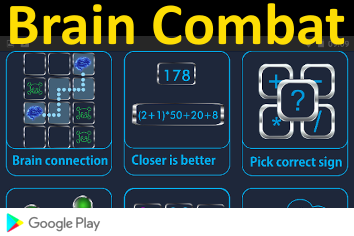 Charles V. Chapin
Born 17 Jan 1856; died 31 Jan 1941 at age 85. American physician and epidemiologist who, with Gardner T. Swarts, established the first municipal bacteriological laboratory in the U.S. (1888) in Providence, Rhode Island. As Superintendent of Health of Providence for 48 years from 1884, he compiled epidemiological data of outstanding accuracy and completeness. He determined from field studies and statistics that infectious diseases were spread in the region's temperate climate by simple personal contact. In 1910, he established Providence City Hospital where infectious disease carriers could be isolated under aseptic nursing conditions. His success pioneered similar health control measures throughout the U.S. He wrote The Sources and Modes of Infection (1910).
A new soldier was on sentry du...
A new soldier was on sentry duty at the main gate. His orders were clear - no car was to enter unless it had a special sticker on the windshield. A big Army car came up with a general seated in the back. The sentry said, "Halt, who goes there?"
The chauffeur, a corporal, says, "General Wheeler."
"I'm sorry, I can't let you through. You've got to have a sticker on the windshield."
The general said, "Drive on!"
The sentry said, "Hold it! You really can't come through. I have orders to shoot if you try driving in without a sticker."
The general repeated, "I'm telling you, son, drive on!"
The sentry walked up to the rear window and said, "General, I'm new at this. Do I shoot you or the driver?"