Brain Teasers User Profile
Luke Herlihy
short ranking list

| | | |
| --- | --- | --- |
| 341. | Awesumnez_501 | 5 |
| 342. | Roja Ebrahimi | 5 |
| 343. | Luke Herlihy | 5 |
| 344. | ATHARVA ROCKS | 5 |
| 345. | Roger Wang | 5 |
last 3 solved tasks
| | |
| --- | --- |
| The computer chose a secret code (sequence of 4 digits from 1 to 6). Your goal is to find that code. Black circles indicate the number of hits on the right spot. White circles indicate the number of hits on the wrong spot. | |
| If bbaa7 + 9a6ca = bc6c5b find number abc. Multiple solutions may exist. | |
| Remove 3 letters from this sequence (MCRCUUISER) to reveal a familiar English word. | |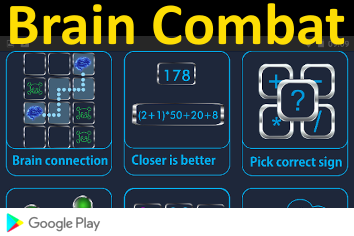 Subrahmanyan Chandrasekhar
Born 19 Oct 1910; died 21 Aug 1995 at age 84. Indian-American astronomer and astrophysicist who shared (with William A.Fowler) the 1983 Nobel Prize for Physics for formulating the currently accepted theory on the later evolutionary stages of massive stars (which has led to the discovery of black holes and neutron stars). He was one of the first scientists to combine the disciplines of physics and astronomy. Early in his career he demonstrated that there is an upper limit, now called the Chandrasekhar limit, to the mass of a white dwarf star. (A white dwarf is the last stage in the evolution of a star such as the Sun, which ends with collapse when the nuclear energy source in its centre has become exhausted.) Further, it shows that stars much more massive than the Sun must either explode or form black holes.
A doctor wanted to get off wor...
A doctor wanted to get off work and go fishing, so he approached his assistant. "Murphy, I am going fishing tomorrow and don't want to close the clinic. I want you to take care of the clinic and take care of all me patients."
"Yes, sir!" answers Murphy.
The doctor goes fishing and returns the following day and asks: "So, Murphy, how was your day?"
Murphy told him that he took care of three patients... "The first one had a headache so he did...So I gave him Paracetamol."
"Very good, Murphy lad, and the second one?" asks the doctor.
"The second one had indigestion and I gave him Gaviscon," says Murphy.
"Great! You're good at this and what about the third one?" asks the doctor.
"Sir, I was sitting here and suddenly the door flies open and a young gorgeous woman bursts in. Like a bolt outta the blue, she tears off her clothes, taking off everyting including her bra and her panties and lies down on the table, spreading her legs and shouts: 'HELP ME! For five years I have not seen any man!'"
"Oh my... What did you do?" asks the doctor.
"I put drops in her eyes."