Brain Teasers User Profile
Patrick Maher
short ranking list

| | | |
| --- | --- | --- |
| 264. | DrVasudevan PM | 4 |
| 265. | Austin Tsui | 4 |
| 266. | Patrick Maher | 4 |
| 267. | wrath sas | 4 |
| 268. | Dick Hurtzbad | 4 |
last 3 solved tasks
| | |
| --- | --- |
| If c3535 - 355bc = abc1 find number abc. Multiple solutions may exist. | |
| The aim is to place the some numbers from the list (19, 21, 22, 24, 28, 30, 65, 68, 74, 89) into the empty squares and squares marked with A, B an C. Sum of each row and column should be equal. All the numbers of the magic square must be different. Find values for A, B, and C. Solution is A*B-C. | |
| Look at the series (17, 51, 204, 1020, 6120, ?), determine the pattern, and find the value of the next number! | |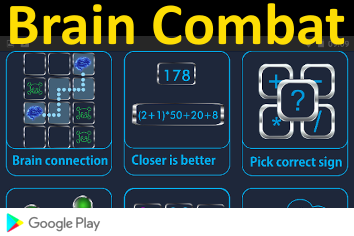 Johann Heinrich von Thünen
Born 24 Jun 1783; died 22 Sep 1850 at age 67.German agriculturalist best known for his work on the relationship of the costs of commodity transportation to the location of production. He used his farm as a source of facts for his theoretical work in agricultural economics. He built a theoretical model which he used to find the important factors that determined the most profitable location of various branches of agriculture in relation to their sources of demand. His theory of rent was similar to that of Ricardo. He set out a theory of distribution based on marginal productivity, using calculus, and he could be considered one of the founders of marginal analysis. Nearing his death, he asked that his famous equation for the marginal product of labor be carved into his tombstone.
Ex-Girlfriend
A man and his wife are dining at a table in a plush restaurant, and the husband keeps staring at a drunken lady swigging her drink as she sits alone at a nearby table.
The wife asks, "Do you know her?"
"Yes," sighs the husband, "she's my ex-girlfriend. I understand she took to drinking right after we split up seven years ago, and I hear she hasn't been sober since."
"My God!" says the wife. "Who would think a person could go on celebrating that long?"