Brain Teasers User Profile
Sherly Clement
short ranking list

| | | |
| --- | --- | --- |
| 423. | James McPherson | 3 |
| 424. | Puneet Garg | 3 |
| 425. | Sherly Clement | 3 |
| 426. | Darko Nesovic | 2 |
| 427. | Kristina Ko | 2 |
last 3 solved tasks
| | |
| --- | --- |
| MATH PUZZLE: Can you replace the question mark with a number? | |
| MATH PUZZLE: Can you replace the question mark with a number? | |
| MATH PUZZLE: Can you replace the question mark with a number? | |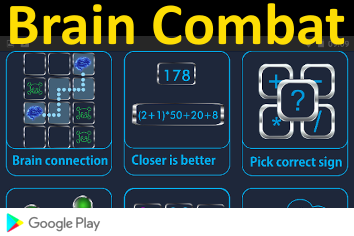 G. Kingsley Noble
Born 20 Sep 1894; died 9 Dec 1940 at age 46.Gladwyn Kingsley Noble was an American biologist and zoologist. After WW I, he began his life's work at the American Museum of Natural History, specializing in herpetology (the study of reptiles and amphibians) and experimental biology investigations using techniques of endocrinology and neurology. In an article published in Nature on 7 Aug 1926, Noble debunked Paul Kammerer's claim that he had induced nuptial pads on midwife toads that were hereditary. After Noble examined a preserved specimen, he revealed the pad was simulated with injected Indian ink. This set off an academic bombshell. He died at the very height of his ability, at age 47, from a streptococcus infection of the throat.
Mid Semester Final Exam
One night Jack Evans, along with his 3 university friends went out drinkinig till late night, as many college students are prone to do, and didn't study for their test, which, of course, was scheduled for the next day.
In the morning they thought of a plan. They made themselves look as dirty and weird as they could with grease and dirt.
They went up to the dean and explained that they had gone out to a wedding last night and on their return the tire of their car burst. They continued to explain how they had to push the car all the way back and that they were in no condition to appear for the test.
The dean, being a compassionate human being said that they could take the test after 3 days. The students graciously replied that they'd be ready by that time.
On the third day, they appeared before the dean. The dean explained that since this was a special test all four were required to sit in separate classrooms for the duration of the exam.
They all agreed as they had prepared well in the last three days. The test consisted of 5 questions with total of 100 points:
MID SEMESTER COURSEWORK EXAMINATION
INSTRUCTIONS : All questions are required. Any inconsistencies on any of the questions among the four students will result in all the candidates getting a zero mark.
Q.1. Write down your name. ----- (2 POINTS) Q.2. Write the name of the bride and groom at the wedding you attended. ----- (30 POINTS) Q.3. What type of a car were you driving? ------(20 POINTS) Q.4. Which tire burst? ------- (28 POINTS) Q.5. Who was driving? ------ (20 POINTS)