Brain Teasers User Profile
Panagiotis K.
short ranking list

| | | |
| --- | --- | --- |
| 312. | Jody Krimm | 5 |
| 313. | Katarina Starčević | 5 |
| 314. | Panagiotis K. | 5 |
| 315. | Dragan Milosevic | 5 |
| 316. | Fatima Jan | 5 |
last 3 solved tasks
| | |
| --- | --- |
| MATH PUZZLE: Can you replace the question mark with a number? | |
| Look carefully caricature and guess the name of musician. | |
| There was a shipwreck at sea and Doug, Steve, and Phil got washed ashore on a small, isolated island. They were exhausted and fell asleep on the beach. Doug woke up and saw a box of bananas had washed ashore. He ate 1/3 of bananas and went back to sleep. Steve woke up and also ate 1/3 of what was left of the bananas, and went back to sleep. Next, Phil woke up and assuming no one had eaten the bananas, ate only 1/3 of what was left. When he was finished, there were only 8 bananas left. Can you guess how many bananas were in the box? | |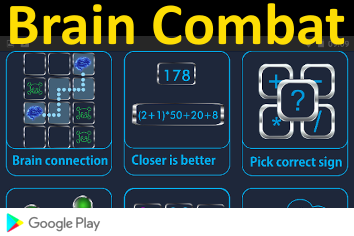 William J. Hamilton
Born 11 Dec 1902; died 27 Jul 1990 at age 87.William John Hamilton, Jr. was an American mammalogist and environmentalist was an American mammalogist and environmentalist who stressed the vital ecological role of predators and the importance of conserving fur-bearing populations. His interest in plants and animals began in childhood, and working while a teenager for three summers for Daniel C. Beard (a naturalist, artist, and cofounder of the Boy Scouts of America). Hamilton's research dealt with mammals, birds, reptiles, amphibians, and horticulture, with a major interest was in life histories and ecology. He wrote books, including American Mammals (1939), and over 200 papers. He also made some pioneering studies of microtine life cycles.«
Silence
After my husband and I had a huge argument, we ended up not talking to each other for days.
Finally, on the third day, he asked where one of his shirts was.
"Oh," I said, "So now you're speaking to me."
He looked confused,
"What are you talking about?"
"Haven't you noticed I haven't spoken to you for three days?" I challenged.
"No," he said, "I just thought we were getting along."