Brain Teasers User Profile
Panagiotis K.
short ranking list

| | | |
| --- | --- | --- |
| 320. | Jody Krimm | 5 |
| 321. | Katarina Starčević | 5 |
| 322. | Panagiotis K. | 5 |
| 323. | Dragan Milosevic | 5 |
| 324. | Fatima Jan | 5 |
last 3 solved tasks
| | |
| --- | --- |
| MATH PUZZLE: Can you replace the question mark with a number? | |
| Look carefully caricature and guess the name of musician. | |
| There was a shipwreck at sea and Doug, Steve, and Phil got washed ashore on a small, isolated island. They were exhausted and fell asleep on the beach. Doug woke up and saw a box of bananas had washed ashore. He ate 1/3 of bananas and went back to sleep. Steve woke up and also ate 1/3 of what was left of the bananas, and went back to sleep. Next, Phil woke up and assuming no one had eaten the bananas, ate only 1/3 of what was left. When he was finished, there were only 8 bananas left. Can you guess how many bananas were in the box? | |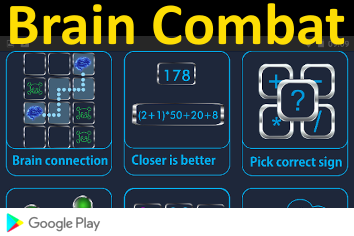 Peter Barr
Born 20 Apr 1826; died 17 Sep 1909 at age 83.Scottish seedsman and horticulturist who became known as the "Daffodil King" for his work identifying and developing varieties of daffodils. Further, he tirelessly popularized the flower's popularity with articles, lectures, and a post-retirement seven-year world tour. His interest in horticulture stemmed from his father's passion as an amateur gardener. Peter's career began with a position at a seed shop. In time, this led to establishing a nursery and making a systematic study and identification of garden plants. He corresponded with other nurserymen in Britain and abroad. He offered a catalog to aid his distribution of his products. In the mid-19th century, daffodils had fallen out of fashion with gardeners. Barr actively sought old varieties, saved hybrids from extinction and made new crosses—all of which he re-introduced in Britain, filling the gap in availability, beginning at a time when most daffodil bulbs were sourced from Europe.«
Two women were having lunch to...
Two women were having lunch together, and discussing the merits of cosmetic surgery. The first woman says, "I need to be honest with you, I'm getting a boob job."
The second woman says, "Oh that's nothing, I'm thinking of having my asshole bleached!"
To which the first replies, "Whoa, I just can't picture your husband as a blonde!"