Brain Teasers User Profile
shivam gupta
short ranking list

| | | |
| --- | --- | --- |
| 305. | Purna Praharshita Gunturi | 3 |
| 306. | Elena Canton | 3 |
| 307. | shivam gupta | 3 |
| 308. | richard hamm | 3 |
| 309. | kalic CZ | 3 |
last 3 solved tasks
| | |
| --- | --- |
| A snake slides through a long cylindrical hole in the ground at 5 centimeters per second. The hole is 5.5 meters in length. The snake takes 15 seconds to enter the hole. What is the length in centimeters of the snake? | |
| NUMBERMANIA: Calculate the number 393 using numbers [8, 2, 3, 6, 20, 25] and basic arithmetic operations (+, -, *, /). Each of the numbers can be used only once. | |
| FUNNY MATH: Calculate 77+66+68 :) | |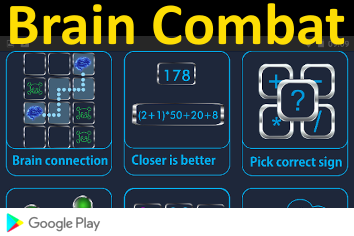 Jean Senebier
Died 22 Jul 1809 at age 67 (born 6 May 1742).Swiss naturalist and botanist who demonstrated that green plants consume carbon dioxide and release oxygen under the influence of light. In 1788, Jean Senebier, in his Expériences sur l'action de la lumière solaire dans la végétation established the relationship between the presence of carbon dioxide in the atmosphere and the production of oxygen by plants. His studies built on the work of Ingenhousz who showed that plants produce oxygen in sunlight and carbon dioxide in darkness. Neither scientist fully understood the puzzle of photosynthesis, but they provided steps to the solution by others after them.
While the bar patron savored a...
While the bar patron savored a double martini, an attractive women sat down next to him. The bartender served her a glass of orange juice, and the man turned to her and said, "This is a special day. I'm celebrating."
"I'm celebrating, too," she replied, clinking glasses with him.
"What are you celebrating?" he asked.
"For years I've been trying to have a child," she answered, "Today my gynecologist told me I'm pregnant!"
"Congratulations," the man said, lifting his glass. "As it happens, I'm a chicken farmer, and for years all my hens were infertile. But today they're finally fertile."
"How did it happen?"
"I switched cocks."
"What a coincidence," she said, smiling.