Brain Teasers User Profile
Victoria Ogino
short ranking list

| | | |
| --- | --- | --- |
| 56. | hung nguyen sy | 193 |
| 57. | Alyssa Wu | 192 |
| 58. | Victoria Ogino | 191 |
| 59. | Aleksandar Savic | 189 |
| 60. | king k | 188 |
last 3 solved tasks
| | |
| --- | --- |
| MATH PUZZLE: Can you replace the question mark with a number? | |
| If 1+4=5, 2+5=12 and 3+6=21 then 5+8=? | |
| Look at the series (0, 3, 8, 15, 24, 35, 48, ?), determine the pattern, and find the value of the next number! | |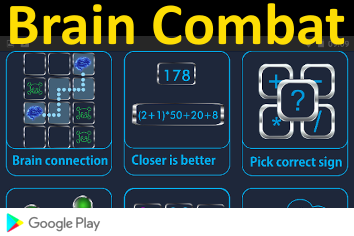 Hideo Shima
Born 20 May 1901; died 18 Mar 1998 at age 96.Japanese engineer, who designed and supervised the construction of the world's first high-speed "bullet" train, linking Tokyo and Osaka. It began service at 138 mph in Oct 1964. The rail line opened a new era in land transport. (The current generation reaches 169 mph). Shima led Japan's space development programme until 1977 at Japan's National Space Development Agency. In his early career, Shima worked hard to further develop powerful steam locomotives, culminating in the wartime 2-8-2 D51 and D52 for freight and the post-war 4-6-4 C62 for passenger trains. He next developed electrical motive power distributed along the whole train length yielding higher power output on a multiple-unit train without damaging tracks and structures.
The preacher's Sunday sermon...
The preacher's Sunday sermon was "Forgive Your Enemies." He asked how many of the congregation have forgiven their enemies? About half held up their hands. He then repeated his question. Now about 80 % held up their hands. He then repeated his question once more. All responded, except one elderly lady.
"Mrs. Johnson, are you not willing to forgive your enemies?"
"I don't have any."
"Mrs. Johnson that is very unusual. How old are you?"
"Ninety-three," she replied.
"Mrs. Johnson, please come down in front and tell the congregation how a person cannot have an enemy in the world?"
The little sweetheart of a lady tottered down the aisle and said, "I outlived every one of those bitches!"