Brain Teasers User Profile
sumedh mane
short ranking list

| | | |
| --- | --- | --- |
| 339. | Autumn Elizabeth | 3 |
| 340. | Renier van Staden | 3 |
| 341. | sumedh mane | 3 |
| 342. | Sankaiah Thirukotti | 3 |
| 343. | Tyese Crawford | 3 |
last 3 solved tasks
| | |
| --- | --- |
| There are 6 words hidden in the picture, can you find 1 of 6? | |
| If 2+3=10, 8+4=96, 7+2=63, 6+5=66 then 9+5=? | |
| How much is 4x5? | |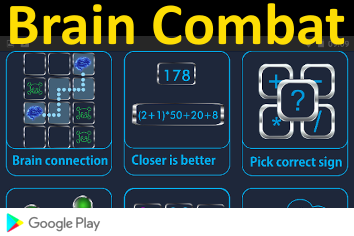 Hideo Shima
Born 20 May 1901; died 18 Mar 1998 at age 96.Japanese engineer, who designed and supervised the construction of the world's first high-speed "bullet" train, linking Tokyo and Osaka. It began service at 138 mph in Oct 1964. The rail line opened a new era in land transport. (The current generation reaches 169 mph). Shima led Japan's space development programme until 1977 at Japan's National Space Development Agency. In his early career, Shima worked hard to further develop powerful steam locomotives, culminating in the wartime 2-8-2 D51 and D52 for freight and the post-war 4-6-4 C62 for passenger trains. He next developed electrical motive power distributed along the whole train length yielding higher power output on a multiple-unit train without damaging tracks and structures.
Breaking The Silence
Brother John entered the 'Monastery of Silence' and the Chief Priest said, "Brother, this is a silent monastery, you are welcome here as long as you like, but you may not speak until I direct you to do so."
Brother John lived in the monastery for a full year before the Chief Priest said to him:
"Brother John, you have been here a year now, you may speak two words."
Brother John said, "Hard Bed."
"I'm sorry to hear that" the Chief Priest said. "We will get you a better bed."
The next year, Brother John was called by the Chief Priest. "You may say another two words Brother John."
"Cold Food." said Brother John, and the Chief Priest assured him that the food would be better in the future.
On his third anniversary at the monastery, the Chief Priest again called Brother John into his office. "Two words you may say today."
"I Quit." said Brother John.
"It is probably best." said the Chief Priest. "All you have done since you got here is complain."