Brain Teasers User Profile
ranveer ranu
short ranking list

| | | |
| --- | --- | --- |
| 374. | Shohruh Ismoilov | 4 |
| 375. | Aero Celtic Grg | 4 |
| 376. | ranveer ranu | 4 |
| 377. | Olivera Jolovic | 4 |
| 378. | Nemanja Pantovic | 4 |
last 3 solved tasks
| | |
| --- | --- |
| There are 6 words hidden in the picture, can you find 1 of 6? | |
| If 2+3=10, 8+4=96, 7+2=63, 6+5=66 then 9+5=? | |
| Which number should replace the question mark? | |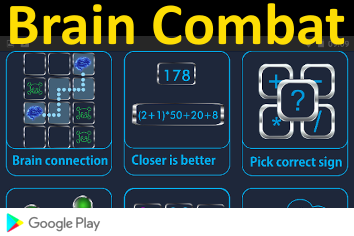 Marshall Hall
Born 18 Feb 1790; died 11 Aug 1857 at age 67. English physiologist who was the first to advance a scientific explanation of reflex action. Although Hall earned his living as a practitioner, he was deeply interested in experimentation. A prolific writer, he wrote 19 books and more than 150 papers. Between 1824 and 1830, Hall published several papers and a book on the consequences of blood-letting. Hall published a pioneering book (1817) on diagnosis. In 1833, Hall described the mechanism by which a stimulus can produce a response independently of sensation or volition and coined the term "reflex" in the biological context. For the first time, the concept of the reflex arc was adopted as a basic mechanism of nervous disease, thus Hall may be called "the father of modern neurology."
A little old lady answered a k...
A little old lady answered a knock on the door one day, only to be confronted by a well-dressed young man carrying a vacuum cleaner. 'Good morning,' said the young man. 'If I could take a couple of minutes of your time, I would like to demonstrate the very latest in high-powered vacuum cleaners.'
'Go away!' said the old lady. ''I'm broke and haven't got any money!'' and she proceeded to close the door. Quick as a flash, the young man wedged his foot in the door and pushed it wide open. ''Don't be too hasty!'' he said. ''Not until you have at least seen my demonstration.'' And with that, he emptied a bucket of horse manure onto her hallway carpet. ''Now, if this vacuum cleaner does not remove all traces of this horse manure from your carpet, Madam, I will personally eat the remainder.''
The old lady stepped back and said, ''Well let me get you a fork, 'cause they cut off my electricity this morning!