Brain Teasers User Profile
ranveer ranu
short ranking list

| | | |
| --- | --- | --- |
| 348. | Shohruh Ismoilov | 4 |
| 349. | Aero Celtic Grg | 4 |
| 350. | ranveer ranu | 4 |
| 351. | Olivera Jolovic | 4 |
| 352. | Nemanja Pantovic | 4 |
last 3 solved tasks
| | |
| --- | --- |
| There are 6 words hidden in the picture, can you find 1 of 6? | |
| If 2+3=10, 8+4=96, 7+2=63, 6+5=66 then 9+5=? | |
| Which number should replace the question mark? | |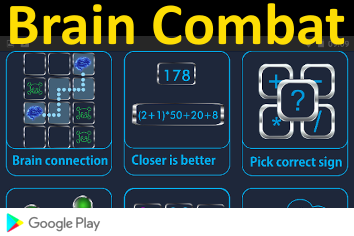 Willem de Sitter
Died 20 Nov 1934 at age 62 (born 6 May 1872). Dutch mathematician, astronomer, and cosmologist who developed theoretical models of the universe based on Albert Einstein's general theory of relativity. He worked extensively on the motions of the satellites of Jupiter, determining their masses and orbits from decades of observations. He redetermined the fundamental constants of astronomy and determined the variation of the rotation of the earth. He also performed statistical studies of the distribution and motions of stars, but today he is best known for his contributions to cosmology. His 1917 solution to Albert Einstein's field equations showed that a near-empty universe would expand. Later, he and Einstein found an expanding universe solution without space curvature.
The Good, the Bad and the U...
The Good, the Bad and the Ugly
Good: Your hubby and you agree, no more kids.
Bad: You can't find your birth control pills.
Ugly: Your daughter borrowed them.
Good: Your son studies a lot in his room.
Bad: You find several porn movies hidden there.
Ugly: You're in them.
Good: Your husband understands fashion.
Bad: He's a cross-dresser.
Ugly: He looks better than you.
Good: Your son's finally maturing.
Bad: He's involved with the woman next door.
Ugly: So are you.
Good: You give the birds and bees talk to your daughter.
Bad: She keeps interrupting.
Ugly: With corrections.
Good: Your wife's not talking to you.
Bad: She wants a divorce.
Ugly: She's a lawyer.
Good: The postman's early.
Bad: He's wearing fatigues and carrying an AK47.
Ugly: You gave him nothing for Christmas.
Good: Your daughter got a new job.
Bad: As a hooker.
Ugly: Your co-workers are her best clients.
Way ugly: She makes more money than you do.
Good: Your son is dating someone new.
Bad: It's another man.
Ugly: He's you're best friend.
Good: Your wife is pregnant.
Bad: It's triplets.
Ugly: You had a vasectomy five years ago.