Brain Teasers User Profile
Pourya Sadri
short ranking list

| | | |
| --- | --- | --- |
| 580. | अमित यदुवंशी | 1 |
| 581. | Moazzam Siddiqui | 1 |
| 582. | Pourya Sadri | 1 |
| 583. | Smily Mohit | 1 |
| 584. | NIGEL SCOTT | 1 |
last 3 solved tasks
| | |
| --- | --- |
| Which number should replace the question mark? | |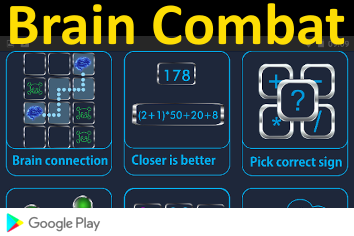 Allen B. Du Mont
Died 15 Nov 1965 at age 64 (born 29 Jan 1901).Allen B(alcom) Du Mont was an American engineer who perfected the first commercially practical cathode-ray tube, which was not only vitally important for much scientific and technical equipment but was the essential component of the modern television receiver. The early cathode ray tubes were imported from Germany at high cost, but they burned out after 25 or 30 hours. In the 1930's, he simplified and improved the production of cathode ray tubes lasting a thousand hours. A financially successful by-product of his television work was the cathode ray oscillograph. After WW II, Du Mont had become the industry's first millionaire, investing also in broadcasting stations. The Du Mont Broadcasting Co. he began in 1955 grew to become Metromedia, Inc.
Watch For Fallen Rocks
Driving down a remote road, a motorist sees a sign that says: "Watch For Fallen Rocks."
A couple of miles of careful driving later, he spots some pebbles and stops to pick a few up. Arriving in the next town, the motorist carries the stones into the highway maintenance office.
Placing them on the counter, he says to an official: "Here are your fallen rocks. Now where's my watch?"