Brain Teasers User Profile
Manguexa Wagle
short ranking list

| | | |
| --- | --- | --- |
| 8. | Chandu Rajyaguru | 4419 |
| 9. | Vladimir Krnac | 3952 |
| 10. | Manguexa Wagle | 3755 |
| 11. | Rutu Raj | 3334 |
| 12. | Nasrin 24 T | 3248 |
last 3 solved tasks
| | |
| --- | --- |
| I am a food, I have only three letters in my name; Leave the first, I still sound the same. What am I? | |
| NUMBERMANIA: Calculate the number 1968 using numbers [3, 8, 6, 3, 78, 509] and basic arithmetic operations (+, -, *, /). Each of the numbers can be used only once. | |
| If 1c216 + 5a259 = 6cb75 find number abc. Multiple solutions may exist. | |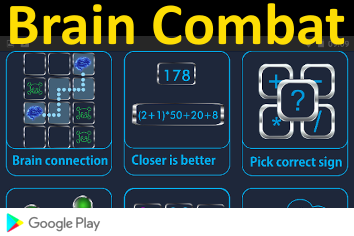 Eli Terry
Died 26 Feb 1852 at age 79 (born 13 Apr 1772).American clockmaker who was an innovator in mass production. In 1793, Eli Terry began making clocks in Plymouth, Conn. On 17 Nov 1797, he received the first U.S. clock patent In 1802, Terry introduced wooden geared clocks using the ideas of Eli Whitney's new armory practice to produce interchangeable gears that allowed mass production of very inexpensive household clocks. When the clocks didn't sell, he proved an innovator by becoming the first retailer to offer merchandise on a free-trial, no-money-down basis. Over the following years, Terry developed ways to produce wooden clock works by machine rather than by hand. He is to clocks in the United States as Henry Ford is to automobiles.
Bowling Team
Two bowling teams, one of all Blondes and one of all Brunettes, charter a double-decker bus for a weekend bowling tournament in Atlantic City. The Brunette team rides in the bottom of the bus. The Blonde team rides on the top level. The Brunette team down below is whooping it up having a great time, when one of them realises she doesn't hear anything from the Blondes upstairs.
She decides to go up and investigate. When the Brunette reaches the top, she finds all the Blondes frozen in fear, staring straight-ahead at the road, and clutching the seats in front of them with white knuckles.
She says, "What the heck's goin' on up here? We're havin' a grand time downstairs!" One of the Blondes looks up and says, "Yeah, but you've got a driver!"