Brain Teasers User Profile
Karan Gupta
short ranking list

| | | |
| --- | --- | --- |
| 104. | Michael Dela Torre Lascuña | 37 |
| 105. | Tanesha Lindsey | 37 |
| 106. | Karan Gupta | 36 |
| 107. | Mark Shanteau | 35 |
| 108. | Watermelon Cat | 35 |
last 3 solved tasks
| | |
| --- | --- |
| NUMBERMANIA: Calculate the number 1027 using numbers [9, 1, 3, 4, 90, 939] and basic arithmetic operations (+, -, *, /). Each of the numbers can be used only once. | |
| If c9c07 - ca8bb = a3a1 find number abc. Multiple solutions may exist. | |
| NUMBERMANIA: Calculate the number 5031 using numbers [6, 7, 4, 2, 18, 727] and basic arithmetic operations (+, -, *, /). Each of the numbers can be used only once. | |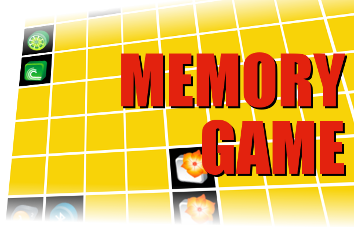 Rachel Carson
Born 27 May 1907; died 14 Apr 1964 at age 56. Rachel Louise Carson was an American marine biologist, conservationist and writer well known for her writings on environmental pollution and the natural history of the sea. Embedded within all of Carson's writing was the view that human beings were but one part of nature distinguished primarily by their power to alter it, in some cases irreversibly. Disturbed by the profligate use of synthetic chemical pesticides after World War II, Carson reluctantly changed her focus in order to warn the public about the long term effects of misusing pesticides. In her book, Silent Spring (1962), she challenged the practices of agricultural scientists and the government, and called for a change in the way humankind viewed the natural world.
Sister Mary Ann
Sister Mary Ann, who worked for a home health agency, was making her rounds. She was visiting homebound patients when she ran out of gas.
As luck would have it, a gas station was just a block away. She walked to the station to borrow a gas can and buy some gas. The attendant told her that the only gas can he owned had been loaned out, but she could wait until it was returned
Since Sister Mary Ann was on the way to see a patient, she decided not to wait and walked back to her car. She looked for something in her car that she could fill with gas and spotted the bedpan she was taking to the patient. Always resourceful, Sister Mary Ann carried the bedpan to the station, filled it with gasoline, and carried the full bedpan back to her car.
As she was pouring the gas into her tank, two Baptists watched from across the street. One of them turned to the other and said, "If it starts, I'm becoming Catholic."