Brain Teasers User Profile
Ana Kabanica
short ranking list

| | | |
| --- | --- | --- |
| 418. | Ivanka Kujundzic Orlovic | 2 |
| 419. | Slinky Li | 2 |
| 420. | Ana Kabanica | 2 |
| 421. | Joyce Jarrard | 2 |
| 422. | Kevin Scott | 2 |
last 3 solved tasks
| | |
| --- | --- |
| Which number should replace the question mark? | |
| How much is 4x5? | |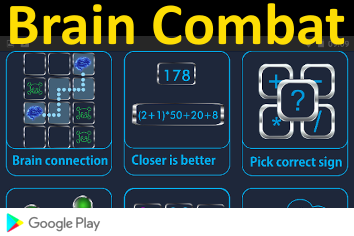 Allen B. Du Mont
Died 15 Nov 1965 at age 64 (born 29 Jan 1901).Allen B(alcom) Du Mont was an American engineer who perfected the first commercially practical cathode-ray tube, which was not only vitally important for much scientific and technical equipment but was the essential component of the modern television receiver. The early cathode ray tubes were imported from Germany at high cost, but they burned out after 25 or 30 hours. In the 1930's, he simplified and improved the production of cathode ray tubes lasting a thousand hours. A financially successful by-product of his television work was the cathode ray oscillograph. After WW II, Du Mont had become the industry's first millionaire, investing also in broadcasting stations. The Du Mont Broadcasting Co. he began in 1955 grew to become Metromedia, Inc.
Drunk driver?
A cop waited outside a popular pub hoping to nab a drink-driver.
At closing time, as everyone came out, he spotted his potential quarry.
The man was so obviously inebriated that he could barely walk.
He stumbled around the parking lot for a few minutes looking for his car.
After trying his keys on five others, he finally found his own vehicle.
He sat in the car a good 10 minutes as the other pub patrons left.
He turned his lights on, then off.
He started to pull forward into the grass, then stopped.
Finally, when his was the last car, he pulled out onto the road and started to drive away.
The cop, waiting for this, turned on his lights and pulled the man over.
He administered the breathalyzer test and, to his great surprise, the man easily passed.
The cop was dumbfounded.
'This equipment must be broken,' exclaimed the policeman.
'I doubt it,' said the man. 'Tonight I'm the designated decoy.'