Brain Teasers User Profile
Ana Kabanica
short ranking list

| | | |
| --- | --- | --- |
| 437. | Ivanka Kujundzic Orlovic | 2 |
| 438. | Slinky Li | 2 |
| 439. | Ana Kabanica | 2 |
| 440. | Joyce Jarrard | 2 |
| 441. | Kevin Scott | 2 |
last 3 solved tasks
| | |
| --- | --- |
| Which number should replace the question mark? | |
| How much is 4x5? | |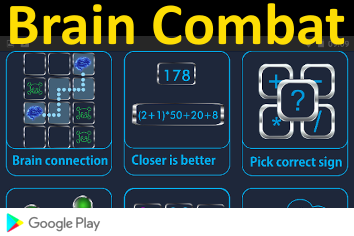 Polaris missile test
In 1960, the submerged USS George Washington off the coast of Cape Canaveral, Fla., executed the first test launch of a pair of Polaris missile from a submarine at sea. The target was more than 1,100 miles away. The Polaris has a designed range of 1,500 nautical miles and is capable of being launched when the submarine is hidden far below the surface. The George Washington was the first Fleet Balistic Missile submarine. Fitted with 16 tubes for Polaris A1 missile, the submarine was commissioned 30 Dec 1959, and de-commissioned 24 Jan 1985. The "Georgefish" and her crews made 55 deterrence patrols in both the Atlantic and Pacific oceans in her 25 year career.
Talking Frog
A guy is 86 years old and loves to fish. He was sitting in his boat the other day when he heard a voice say,
"Pick me up."
He looked around and couldn't see any one. He thought he was dreaming when he heard the voice say again,
"Pick me up." He looked in the water and there, floating on the top was a frog.
The man said, "Are you talking to me?"
The frog said, "Yes, I'm talking to you. Pick me up.
Then, kiss me and I'll turn into the most beautiful woman you have ever seen.
I'll make sure that all your friends are envious and jealous because you will have me as your bride."
The man looked at the frog for a short time, reached over, picked it up carefully, and placed it in his front breast pocket.
Then the frog said, "What, are you nuts? Didn't you hear what I said?
I said kiss me and I will be your beautiful bride."
He opened his pocket, looked at the frog and said,
"Nah, at my age I'd rather have a talking frog."