Brain Teasers User Profile
Ana Kabanica
short ranking list

| | | |
| --- | --- | --- |
| 336. | Ivanka Kujundzic Orlovic | 2 |
| 337. | Slinky Li | 2 |
| 338. | Ana Kabanica | 2 |
| 339. | Joyce Jarrard | 2 |
| 340. | Kevin Scott | 2 |
last 3 solved tasks
| | |
| --- | --- |
| Which number should replace the question mark? | |
| How much is 4x5? | |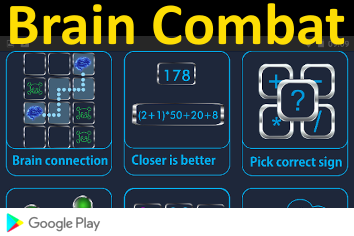 Ernest Brown
Died 22 Jul 1938 at age 71 (born 29 Nov 1866).Ernest (William) Brown was a British astronomer who devoted his career to the theory of the Moon's motion and constructing accurate lunar tables. His theory took account of "the gravitational action of every particle of matter which can have a sensible effect on the Moon's motion," some 1500 terms. He then determined the numerical values of the constants by analyzing 150 years of Greenwich observations, and computed tables accurate to 0.01 arcsec. After 30 years of work, Brown published his lunar tables Tables of the Motion of the Moon in 1919. In 1926 Brown published a paper in which he ascribed fluctuations in the Moon's motion to irregular changes in the Earth's period of rotation, which has subsequently proved correct.
Socks...
A young man and a young woman were soon to be married, but they both had a problem they had never told anyone else about. The man approached his father one day before the wedding and told him about his problem. His feet REALLY stunk, even if he washed them constantly, he was worried that this would scare off his new bride, so he needed a solution, fast. His father pondered the situation and finally told his son to wear socks constantly (even to bed) and always wash his feet whenever he got a chance. The son thought about this and went along happy.
The same day the young lady approached her mother and told her about her problem. Her morning breath was horrid. Her mother reassured her and told her everyone had bad morning breath. The young woman told her mother that this was not normal morning breath but easily the worst in the world. The mother thinks about this and comes up with this bright idea. She tells her daughter to get up earlier than everyone else and don't say a thing, go make breakfast and then brush her teeth while the others are eating. The young woman thinks and then runs off to get ready for the wedding, happy.
The couple is married and they are happy, him with his perpetual socks and her with her morning silences. One morning about 5:30 am the young man wakes up to find one sock missing. He starts rustling around in the bed looking for it, which of course wakes up his wife, who without thinking asks what's wrong.
With a look of shock on his face the young man says, "OH MY GOD! You've swallowed my sock!"