Brain Teasers User Profile
Nawal A. Hady
short ranking list

| | | |
| --- | --- | --- |
| 342. | James Jefferson | 4 |
| 343. | kadirveluselvaraju kadirveluselvaraju | 4 |
| 344. | Nawal A. Hady | 4 |
| 345. | Shohruh Ismoilov | 4 |
| 346. | Aero Celtic Grg | 4 |
last 3 solved tasks
| | |
| --- | --- |
| What has a mouth but cannot eat, what moves but has no legs and what has a bank but cannot put money in it? | |
| Remove 4 letters from this sequence (RESIDENQXTFSO) to reveal a familiar English word. | |
| Look at the series (325, 446, 567, 688, 709, ...), determine the pattern, and find the value of the next number. | |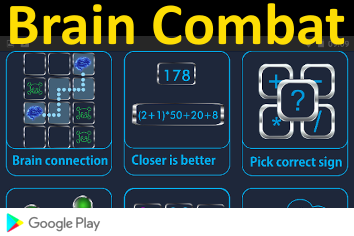 Siegfried Marcus
Born 18 Sep 1831; died 30 Jun 1898 at age 66.German-Austrian inventor who built four of the world's earliest gasoline-powered automobiles. Marcus held about 76 patents (though none on his automobiles) in about a dozen countries, including an electric lamp (1877), various other electrical devices, a carburetor and an igniter for explosives. He installed the first electric bell in the bedroom of Empress Elisabeth, and he became an instructor in physics to the ill-fated Crown Prince Rudolf. He built and marketed internal combustion engines. Marcus first started working on a self-propelled vehicle about 1860, making significant contributions in the course of further development. Photographs of his first car, built about 1864, were taken in 1870. The second car - the landmark - was built about 1875 in his Vienna factory. It was first equipped with a two-cycle engine, and later, a four-cycle engine.
Do You Sell Dil...
A little old lady with blue hair entered the marital aids shop and asked in a quavering voice, "Yy-young man, dd-do y-you sell d-dil-ldoes h-here?"
The sa lesman, somewhat taken aback by the little old lady's appearance in his shop, answered, "Uh, yes, Ma'am. We do."
The little old lady, holding her quivering hands about 10 inches apart asked, "D-do y-you ha-aave an-ny ab-bb-bout th-this lon-ong?"
"Well, yes Ma'am, we do. We have several that size." Forming a 5" circle with her fingers, she then asked, "A-are an-nny of t-them about thi-is b-big ar-round-d?"
"Well... Yes ma'am a few of them are about that big."
"D-do aa-ny of th-them ha-ave a v-v-vibbbra-a-ator?"
"Yes, Ma'am, one of them does."
"W-Wel-ll, h-how d-do yo-ou t-turn it off?"