Brain Teasers User Profile
Fuad Khalil Ibraheem
short ranking list

| | | |
| --- | --- | --- |
| 24. | FC Viñas | 1270 |
| 25. | Пуфна Милева | 1246 |
| 26. | Fuad Khalil Ibraheem | 1171 |
| 27. | Maja Nikolic | 1156 |
| 28. | Neelima Subrahmanyam | 1106 |
last 3 solved tasks
| | |
| --- | --- |
| NUMBERMANIA: Calculate the number 5159 using numbers [9, 7, 1, 6, 16, 507] and basic arithmetic operations (+, -, *, /). Each of the numbers can be used only once. | |
| Look carefully the picture and guess the game name. | |
| The aim is to place the some numbers from the list (11, 14, 15, 28, 31, 32, 39, 54, 57, 58) into the empty squares and squares marked with A, B an C. Sum of each row and column should be equal. All the numbers of the magic square must be different. Find values for A, B, and C. Solution is A-B*C. | |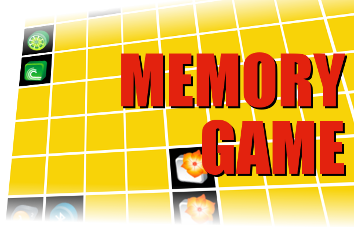 Sir Thomas Browne
Died 19 Oct 1682 at age 77 (born 19 Oct 1605). Physician and writer, born London. He is best known for his book of reflections, Religio Medici. At his Norwich house - which he called his "elaboratory"- he performed his chemical experiments and studies in natural history. It contained his notable collection of bird eggs, maps and medals and housed his library of around 2,000 volumes. Browne was attracted to anything of antiquity as well as being an accomplished naturalist. He died on his birthday.
A woman from New York was driv...
A woman from New York was driving through a remote part of Arizona when her car broke down. An American Indian on horseback came along and offered her a ride to a nearby town. She climbed up behind him on the horse and they rode off.
The ride was uneventful, except that every few minutes the Indian would let out a "Ye-e-e-e-h-a-a-a-a!" so loud that it echoed from the surrounding hills.
When they arrived in town, he let her off at the local service station, yelled one final "Ye-e-e-e-h-a-a-a-a!" and rode off.
"What did you do to get that Indian so excited?" asked the service-station attendant.
"Nothing," the woman answered. "I merely sat behind him on the horse, put my arms around his waist, and held onto the saddle horn so I wouldn't fall off."
"Lady," the attendant said, "Indians don't use saddles".