Brain Teasers User Profile
Fuad Khalil Ibraheem
short ranking list

| | | |
| --- | --- | --- |
| 25. | Miloš Mitić | 1979 |
| 26. | Darrin Haywood | 1932 |
| 27. | Fuad Khalil Ibraheem | 1739 |
| 28. | Allen Wager | 1694 |
| 29. | FC Viñas | 1479 |
last 3 solved tasks
| | |
| --- | --- |
| NUMBERMANIA: Calculate the number 965 using numbers [2, 9, 3, 6, 78, 622] and basic arithmetic operations (+, -, *, /). Each of the numbers can be used only once. | |
| Remove 5 letters from this sequence (OPERIATUMEXSC) to reveal a familiar English word. | |
| The computer chose a secret code (sequence of 4 digits from 1 to 6). Your goal is to find that code. Black circles indicate the number of hits on the right spot. White circles indicate the number of hits on the wrong spot. | |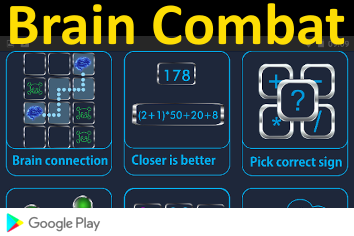 Clinton Joseph Davisson
Born 22 Oct 1881; died 1 Feb 1958 at age 76. American physicist who shared the Nobel Prize for Physics in 1937 (with Englishman George P. Thomson) for discovering that electrons can be diffracted like light waves, thus verifying the thesis of Louis de Broglie that electrons behave both as waves and as particles. Davisson studied the effect of electron bombardment on surfaces, and observed (1925) the angle of reflection could depend on crystal orientation. Following Louis de Broglie's theory of the wave nature of particles, he realized that his results could be due to diffraction of electrons by the pattern of atoms on the crystal surface. Davisson worked with Lester Germer in an experiment in which electrons bouncing off a nickel surface produced wave patterns similar to those formed by light reflected from a diffraction grating, and supporting de Broglie's electron wavelength = (h/p). This discovery has been applied to the study of nuclear, atomic, and molecular structure. Davisson helped develop the electron microscope which uses the wave nature of electrons to view details smaller than the wavelength of visible light.
Immaculate Misconception
A woman starts dating a doctor. Before too long, she becomes pregnant and they don't know what to do. About nine months later, just about the time she is going to give birth, a priest goes into the hospital for a prostate gland infection.
The doctor says to the woman: "I know what we'll do. After I've operated on the priest, I'll give the baby to him and tell him it was a miracle."
"Do you think it will work?" she asks.
"It's worth a try," he says.
So, the doctor delivers the baby and then operates on the priest. After the operation he goes in to the priest and says: "Father, you're not going to believe this."
"What happened?" asks the priest.
"You gave birth to a child!"
"But that's impossible!" says the priest.
"I just did the operation," insists the doctor. "It's a miracle! Here's your baby."
About 15 years go by, and the priest realizes he must tell his son the truth. One day, he sits the boy down and says: "Son, I have something to tell you. I'm not your father."
The son says: "What do you mean, you're not my father?"
The priest replies: "I am your mother. The archbishop is your father."