Brain Teasers User Profile
Priyaa Arunachalam
short ranking list

| | | |
| --- | --- | --- |
| 166. | Andrew John McKechnie | 16 |
| 167. | John Callahan | 16 |
| 168. | Priyaa Arunachalam | 16 |
| 169. | Al De Souza | 16 |
| 170. | Dejan Đoša Čović | 16 |
last 3 solved tasks
| | |
| --- | --- |
| Remove 7 letters from this sequence (POAAURTICIPAUTBKINEG) to reveal a familiar English word. | |
| Remove 5 letters from this sequence (AOMEEDIUCATIOEN) to reveal a familiar English word. | |
| Remove 5 letters from this sequence (XDEXACUTLCAY) to reveal a familiar English word. | |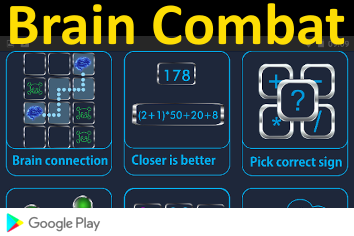 Glenn L. Martin
Born 17 Jan 1886; died 4 Dec 1955 at age 69.Glenn Luther Martin was an American aeronaut and inventor whosebombersand flying boats played important roles in WW II. His first planes were built in collaboration with mechanics from his auto shop, working in a disused church building that Martin rented. In 1909, Martin made his first successful flight; by 1911 he numbered among the most famous of the "pioneer birdmen."He incorporated the Glenn L. Martin Aircraft Company in 1912 as a manufacturer, and remained for forty years the senior aircraft manufacturer in the U.S. The vast majority of the more than 11,000 planes built by the company before it ceased producing aircraft in 1960, Martin Bombers pioneered the doctrine of airpower in the 1920's to 1930's and served in all theaters in World War II.
On The Way To Heaven
One day a redhead, a brunette, and a blonde were on their way to heaven.
God told them the stairs to heaven were 1,000 steps and on every step he was going to tell them a joke. If they laughed they would not be able to get to heaven.
So the redhead made it to the 45th step and laughed.
The brunette made it to the 200th step and laughed.
But the blonde made it to the 999th step and laughed even before god told his joke.
God asked "Why did you laugh I haven't even told the joke yet"
The blonde said "Hahaha I just got the first one!!!"