Brain Teasers User Profile
Priyaa Arunachalam
short ranking list

| | | |
| --- | --- | --- |
| 156. | Andrew John McKechnie | 16 |
| 157. | John Callahan | 16 |
| 158. | Priyaa Arunachalam | 16 |
| 159. | Al De Souza | 16 |
| 160. | Dejan Đoša Čović | 16 |
last 3 solved tasks
| | |
| --- | --- |
| Remove 7 letters from this sequence (POAAURTICIPAUTBKINEG) to reveal a familiar English word. | |
| Remove 5 letters from this sequence (AOMEEDIUCATIOEN) to reveal a familiar English word. | |
| Remove 5 letters from this sequence (XDEXACUTLCAY) to reveal a familiar English word. | |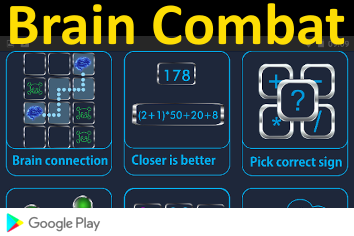 Paul Gottlieb Nipkow
Born 22 Aug 1860; died 24 Aug 1940 at age 80.German engineer who discovered television's scanning principle, in which the light intensities of small portions of an image are successively analyzed and transmitted. Nipkow's invented (1884) a rotating disk (Nipkow disk) with one or more spirals of apertures that passed successively across the picture to make a mechanically scanned television system.
There's a light inside of everyone
There's a light inside of everyone. No matter what, someone is always going to come around and try to dim that light or shut it off. Whatever you do, you hold on to that light and you fight. You fight to not let that person tear you down, you fight for the right to define yourself, to not let anyone else tell you who you are. You gotta keep your head up, because people will always hang around waiting for you to fall, for the light to shut off. Don't ever let someone fade the light that makes you beautiful. Because in the end, you're the one who controls how brightly you shine.